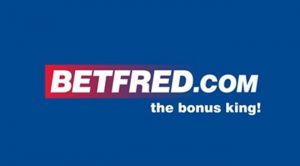 The UK-based bookmaker Betfred has been reported to be approaching a deal to purchase hundreds of betting shops. This happens at a time when the long-awaited merger between Ladbrokes and Gala Coral enters the final stages of the scrutiny imposed by the UK Competition and Markets Authority (CMA).
A few days ago it became clear that the above-mentioned companies have been required to dispose of a large number of betting shops in order for their merger to be finally completed.
The sale has been prompted by the UK Competition and Markets Authority as a necessary requirement for an approval to be granted to Ladbrokes and Gala Coral to close the deal. The merger is estimated to £2.3 billion and was first announced in June 2015. However, this is not the first time when the two companies are trying to merge, but their previous attempt to close a deal was blocked exactly by the CMA.
After the two companies announced their plans in May 2016, their governance teams were ordered by the UK markets authority to start selling off a certain number of their retail stores. According to the preliminary review of the Competition and Markets Authority, there had been more than 600 areas on the territory of the country where competition could have be harmed in case that the merger was finalised.
Betfred, which is based in Manchester, is currently the fourth largest high-street bookmaking operator in the UK. Its portfolio includes about 1,400 betting shops. The company has been reported to be considering to purchase between 300 and 400 retail assets of the Ladbrokes' and Gala Coral's ones.
According to some reports, the retail bid of Betfred under the lead by one of its founders – Fred Done, has managed to reduce the competition of its Irish rival BoyleSports. The latter's founder had also been interested in the future Ladbrokes and Gala Coral sell-off as he has been looking for an easy way to expand the company's reach in the UK betting market, which is considered pretty dense.
If Betfred really purchases some of the above-mentioned companies' betting shops, it will significantly expand its retail betting offerings, which may be surprising to some industry analysts. The company has been having a hard time, especially considering the fact that it reported losses estimated to £76 million when announcing its annual results for 2015 in July. According to some of Betfred executives, the tough 2015 had made the company's operations adapted to the new industry taxes with reduced revenue margins.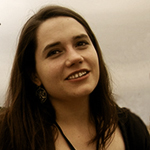 Olivia Cole has worked as a journalist for several years now. Over the last couple of years she has been engaged in writing about a number of industries and has developed an interest for the gambling market in the UK.