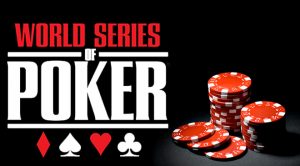 The tournament series of the WSOP have always been among the most anticipated events that take place in Las Vegas on a yearly basis. The Rio All Suite Hotel & Casino has become home of the event and gathers hundreds of participants from all over the world every year. Of course, many events are available, but it is the Main Event that is found the most attractive by rule.
This year's WSOP Main Event has set a record when it comes to the total number of participants registered. A total of 6,737 players have been attracted by the tournament and paid the 10,000 to be allowed to compete. This is the largest number of players registered since 2011.
It seems that 2016 Main Event will set several records. A massive number of 1,011 players are to leave with payout courtesy of the new 15% cashing format which has been set as a standard for this year's WSOP. The prize for the winner is worth $8 million, while the minimum cash that could be won amounts to $15,000.
Generally, the more participants there are, the better. The game has always been a topic that causes a lot of emotions among the global poker community, and the numbers in the Main Event of the World Series of Poker are often regarded as a certain kind of criteria about the overall state of the game.
There have been some speculations that the 2016 WSOP Main Event would conform a smaller field due to the fact that some numbers in the no limit hold'em events suffered a slight decline. For example, the Colossus II tournament did not manage to fulfil the high expectations that were set by its quite successful predecessor. Only 21,613 were reported in comparison to 22,374 that showed out in the initial event even in spite of two extra starting flights in 2016.
And still, if the numbers in the Main Event of the World Series of Poker could be indicative about the state of the game, poker player worldwide seem to still be pretty interested in tournaments. Over the last six years, the number of players registered in the WSOP Main Event varied from 6,352 to 6,865, and this year's tournament entries were the best since 2011.
Also, a new record was set on Day 1c with a total of 4,240 entries, making this the biggest starting flight in the entire history in WSOP Main Event. In comparison, the number of players who registered in Day 1c in 2015 amounted to 3,963, and the number was constantly rising from 2012 to date.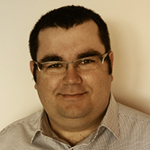 Harry Evans is a long-year journalist with a passion for poker. Apart from a good game of poker, he loves to write which is why he spent several years as an editor of a local news magazine.