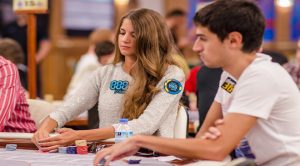 Sofia Lövgren, ambassador of 888poker, continues her successful performance in 2016 World Series of Poker, proceeding on Day 2 of the tournament's Main Event.
In an interview for PokerNews, the young Swedish player said she was primarily a cash-game player and she preferred to combine Las Vegas-based tournaments with live cash games. She has taken part in a total of ten WSOP events up to date and is well-known for as a participant in Colossus and Millionaire Maker, where she managed to finish at the 12th position.
The player herself commented in the interview that an accomplishment of four cashes out of a total of ten tournaments was pretty good. She also revealed that the cash games had been going quite well for her, too, especially considering the fact that she had played mostly in $5/$10 at Bellagio.
Lövgren has collected live tournament earnings estimated to a total of $88,043 after two other cashes in WSOP events. This makes her one of the most profitable young players, especially considering the fact that she normally takes part in relatively few tournaments.
The Swedish player also commented the WSOP Main Event, saying that she enjoyed it very much, as she normally loved deep-stacked play. Lövgren revealed that she particularly liked the tournament's early stages, especially when a tournament had a deep structure. According to her, the real poker game is related to outplaying the opponents, not only the cards.
Lövgren, who is one of the most popular young Swedish poker players up to date, shared she was happy with her way at the 2016 WSOP Main Event so far, as he had been winning a lot of small pots. The player really had a brilliant performance on Main Event Day 1, as we was down to 30,000 at one point of the game, and finally managed to finish with around 80,000 after grinding up to 120,000.
According to Lövgren, there is no place for any big mistakes when it comes to surviving in this tournament, especially in the first few stages, when every player needs to be focused on making maximum value when tabling big hands. She revealed that her approach is all about making the best she could in order to adjust to her opponents' style. Lövgren also said she tried to play against the right opponents and attack the players who were weaker than her.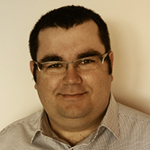 Harry Evans is a long-year journalist with a passion for poker. Apart from a good game of poker, he loves to write which is why he spent several years as an editor of a local news magazine.