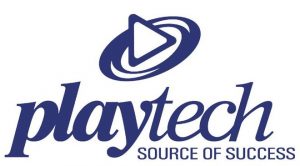 The world's largest online gaming software provider Playtech has revealed that its retail Virtual Sports product has gone live in 100 Coral betting shops located in the UK.
The product, called Virtual Spors Football Accumulator, actually replicates a real-life accumulator. It is comprised of four 90-second matches that are run at the same time every five minutes. Under the terms of the agreement, it is to be streamed by using a Linux hardware box solution in the country.
Head of Virtual, Playtech Sports Elliott Norris confirmed of the deal and commented on the agreement, saying that Playtech had been primarily focused on offering retail solutions. He also shared his belief that the company had managed to release the market's best product, which featured the best interface and was simple to operate with at the same time. Norris also described the product as a cost-effective solution "to set up, distribute and deploy."
The deal between Playtech and Coral would provide customers with the opportunity to reach a large range of options in every betting round. In addition, they will be given the chance to view the so-called "Feature Game", and check the results appear simultaneously for the remaining fixtures.
According to the management team of Playtech, the company had created a market leading product, especially considering the fact this is the first virtual sports product ever released. As revealed by the company itself, a variety of features is available at the product, including HD graphics, cost-effective installation, quick and easy integration with the company's server, as well as accumulator game play options and player management systems accessible.
The Virtual Sports product has always been of paramount importance for the governance of Playtech. The company has said on numerous occasions that it remains focused on keeping its positions as the market leader.
After the first phase of the product's release in the first 100 Coral-branded UK betting shops is complete, the gaming software provider is to focus bringing its Virtual Sports into effective action in another 1000 retail betting shops of Coral. This is considered part of Playtech's strategy for expansion, as the company had revealed that its new virtual product is planned to be distributed on the territory of the UK through the entire Coral betting shops base and its satellite broadcast solution.
The Gaming Director at Coral Mark Kemp also shared his delight with the newly-inked deal. According to him, the new virtual sports retail product provided to Coral by Playtech would be great for the customer experience his company proudly offers.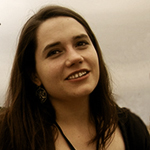 Olivia Cole has worked as a journalist for several years now. Over the last couple of years she has been engaged in writing about a number of industries and has developed an interest for the gambling market in the UK.