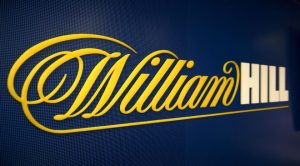 William Hill is eagerly awaited to present its half-year results on August 5th by many industry and city analysts. The UK-based bookmaker's executives are expected to present strategic updates for the first six months of its current fiscal year that would probably be aimed at dealing with the decline registered in the digital division's performance of the company.
Industry analysts would like to see the overall impact that Euro 2016 championships will have on the fiscal year's first-half results. At the same time, William Hill has announced a preliminary expectations for full-year earnings of £250 million.
The bookmaking operator has been having some difficulties over 2016, which pushed the company to issuing a profit warning in the first fiscal quarter of the year due to the fact that its performance was seriously undermined by increased industry taxes and 11% net revenue drop in its digital division's results.
Still, the executive team of the company is to probably try to sooth investor concerns at a time when 888 Holding and Rank Group are forming a consortium in order to push a takeover bid estimated to £2 billion for William Hill. Last week the two companies confirmed they had made a preliminary approach to the UK-based bookmaker concerning an eventual acquisition.
The consortium has time until the end of the working day on August 21st to make a joint takeover offer or walk away from an eventual acquisition of William Hill.
The first-half results of the bookmaker are expected to be presented by the company's Chief Financial Officer Philip Bowcock, who is currently in his interim tenure of the company after its Chief Executive Officer James Henderson left in July 2016.
In June 2016The KPMG's consultancy arm was approached by the bookmaker's governance for carrying out a special strategic review of the suffering digital division and technology operations. William Hill is also believed to have been suffering serious losses due to the fact that its proprietary platform called "Project Trafalgar". The latter was focused on extending the company's already existing development capabilities.
In addition, Crispin Nieboer was appointed as Managing Director of the bookmaker's online division as part of the company's strategy to turn the digital division's performance around. According to Gareth Davis, Chairman of William Hill, the company is able to deal with the poor performance of the digital division, but he confessed that the latter had not managed to meet "the board's expectations."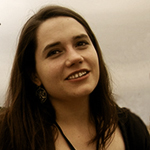 Olivia Cole has worked as a journalist for several years now. Over the last couple of years she has been engaged in writing about a number of industries and has developed an interest for the gambling market in the UK.