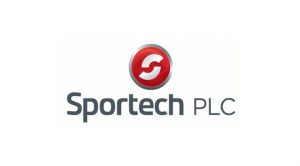 The subsidiary of Sportech The Football Pools has officially revealed information that it plans to integrate BetUP to its betting options to enhance customers' experience.
The Sportech's Managing Director Conleth Byrne said that the deal was provoked by the fact that the brand was looking for innovative options to add to its in-play betting as part of its evolution and expansion. According to him, the addition of BetUp to the brand's portfolio would be beneficial, as the BetUp product of COMMOLOGIC brings "exciting, engaging and live game".
This seems to give enough grounds to the team of Sportech and The Football Pools, respectively, to be sure that the partnership would increase its popularity among the currently existing customer base of more than 200,000 users on a weekly basis.
The integration of a second screen live betting option in The Football Pools offerings would not only add up to the already existing game offerings of The Football Pools. When incorporated as a live betting platform within the subsidiary of Sportech, BetUp is expected to bring in-play betting options to The Football Pools' customers for the first time ever.
In addition, the constantly increasing product portfolio at Sportech's subsidiary is expected to further add to the existing game functions of the brand and increase its portfolio.
Under the terms of the agreement, BetUP is expected to go live across the users' devices with a desktop and mobile version, just in time for the new football season of the Premier League. A special mobile application is planned to be rolled out soon after that. The product provided by the BetUP brand will cover the majority of games in which UK players are interested in, including other core European football leagues, including Europa League and the Champions League.
The deal was confirmed by the Managing Director of COMMOLOGIC Tamir Berler, who said that the company would definitely draw benefit from the fact it joined forces with such a great brand. Mr. Berler also added that everyone in the company's team were pleased with the expansion of the BetUP network, which would provide the audience of The Football Pools with "live moments of entertainment" for the first time ever.
BetUP is produced by the online gaming UX company COMMOLOGIC which has been focused on developing innovative web-based betting options for the Internet gaming market. This is the second major deal for the company's BetUP brand in 2016. Earlier this year, COMMOLOGIC launched the product with the European sports betting operator Unibet. Now, a few months later, it continues its expansion policy across the territory of Europe to consolidate its presence and attract more customers.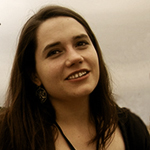 Olivia Cole has worked as a journalist for several years now. Over the last couple of years she has been engaged in writing about a number of industries and has developed an interest for the gambling market in the UK.