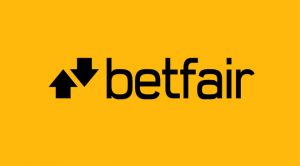 Betfair has changed its advertising strategy by making a move to becoming a more "distinctive and credible" brand and strengthen its presence on the highly competitive market.
Shortly after the brand joined forces with Paddy Power in the first half of 2016, Betfair launched a new advertising campaign. The latter has been exclusively created by Lucky Generals and is expected to go live on radio, TV, digital, printed and social media on seven European markets, including Spain, Italy, Denmark and Bulgaria.
The Marketing and Brand Director of the company Paul Gambrill said in an interview for Marketing Week that the they had decided to alter the advertising approach of the brand as they wanted to try something new, which was not used by anyone in order to become more credible. He also denied that the company was planning to get back to the "laddish advertising" any time soon.
Mr. Gambrill also shared Betfair's hopes for its advertising approach changing the entire brand's image among its customers. These hopes really correspond to the company's strategy to consolidate its current presence on the competitive advertising market.
The new advertising campaign made its debute at the half-time in the football match between the clubs of Manchester United and Leicester. The approach that has been used before by Betfair in many other campaigns often represented men in their early thirties just hanging out, but now the company took a different approach. It shows some athletes training for a match, while a voice-over based on a quote by the boxer Jack Dempsey is running.
Betfair is also trying to make a change in the betting industry with its game-changing Exchange, which was latter followed by other innovative products such as Cash Out, Acca Edge, Price Rush, etc. According to the company's Marketing Director, it is a great idea to capture the "anticipation of sports and betting" at the best way possible, and it was now the right time to find a fresh approach to the market's communications.
The brand, however, needs to be careful in order not to enter a conflict with Paddy Power. In September 2015, the two companies joined forces in a £5-billion deal in an attempt to create the biggest gambling business in the world. Paddy Power is well-known for using the so-called "laddish humour" in its advertising campaigns, but is also infamous for being suspended by the ad regulatory authorities on multiple occasions in the past.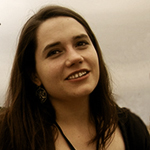 Olivia Cole has worked as a journalist for several years now. Over the last couple of years she has been engaged in writing about a number of industries and has developed an interest for the gambling market in the UK.