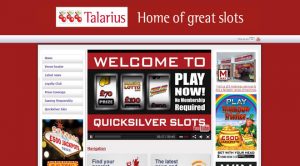 The UK Competition and Markets Authority (CMA for short) announced that it is to conduct an investigation related to the acquisition of Talarius, a leading adult gaming centre business in the UK. Talarius was acquired by Novo Invest, acting through NOVOMATIC UK.
The CMA officials did not specify when the results of their findings will be announced. As for CMA, it is an organisation overseen by the UK government. The main purpose of the organisation is to monitor all kinds of mergers and acquisitions and make sure they are beneficial for both parties and the community in general. CMA members have the authority to ban mergers if they consider them inappropriate, amend the terms and conditions under which mergers can be completed, etc.
One of the most recent examples of CMA's interference in mergers' terms and conditions was related to the Ladbrokes-Coral deal. In order to complete the merger, the two bookmakers were required to sell up to 400 betting shops before being allowed to proceed.
Speaking of the case with NOVOMATIC and Talarius, in particular, people with knowledge of the matter suggest that NOVOMATIC and Talarius might be required to sell up to 40 gaming centres otherwise the sale will not receive CMA's approval.
NOVOMATIC UK announced the acquisition of Talarius at the end of June. Previously, the Australian gambling group Tatts has been in charge of Talarius for quite some time. The acquisition was a result of the intense efforts Tatts management made towards improving Talarius' performance. The purchase price was €141 million and the number of locations where adult gaming centres could be found was 153. These 153 locations hosted 7,500 gaming machines. Currently, Talarius operates Silvers, Winners and Quicksilver brands.
The purchase brought NOVOMATIC-owned adult gaming centres' number to 244 and made it one of the largest gaming organisations operating in the UK.
Meanwhile, NOVOMATIC UK announced that it has completed two key installations together with Aspers. The latter is a company's partner and a popular provider of gaming solutions.
The aforementioned installations were completed at the Milton Keynes and Northampton venues. They were a part of the plan for expanding the NOVOMATIC product offering. As for Aspers, it attributes its success to the fact that the products and services it offers always provide players with the latest features.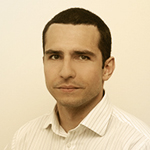 Daniel Williams has started his writing career as a freelance author at a local paper media. After working there for a couple of years and writing on various topics, he found his interest for the gambling industry.