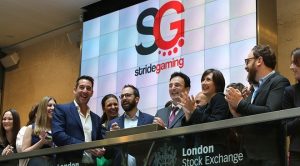 Today, the UK-based online gaming company Stride Gaming which currently has its operations run on both the social gaming and Bingo market published its trading update right ahead of posting its final result for the fiscal year ended on August 31st, 2016.
The annual financial results for the year that was through at the end of August 2016 are set to be officially unveiled by Stride Gaming in November this year.
The Chief Executive Officer of the company Eitan Boyd commented on Stride Gaming's performance over the last financial year, saying that everyone at the provider's team were very happy with the "organic growth" generated by the company's underlying business operations which managed to remain on the strong side for another year.
Mr. Boyd highlighted some of the latest acquisition deals of the company, saying that they came as a proof that Stride Gaming is strong enough and enjoys a strong market share. According to the provider's Chief Executive Officer, the company is now the fourth largest online bingo operator on the territory of the UK, which makes him believe in the great future that is expecting it.
As revealed by the operator in its trading update, Stride Gaming has generated a strong growth over the second half of its fiscal year. As a result, the social gaming and bingo games provider's Board of Directors revealed that the annual results of the company are expected to surpass preliminary predictions.
According to the trading update, the expected annual Net Gaming Revenue (NGR) over the past 12 months ended on August 31st would be at least £47 million. If the result really meets this expectations, this would mean a massive growth, especially when compared to the last year's result of £27.8 million. The expected earnings before interest, taxes, depreciation and amortisation (EBITDA) on a yearly basis are estimated to at least £12.3 million. In comparison, the ones posted a year ago amounted to £7.3 million, despite the fact that only nine months of the Point of Consumption tax was included in results announced a year ago.
In fact, massive organic growth has been reported over the past 12 months. This stable growth combined with the takeover deals Stride Gaming has recently completed, including the acquisitions of 8Ball Games and Netboost Media from Tarco at the end of August 2016, has provided the company with the chance to become more focused on future integration of the newly-added assets and bringing the synergy benefits from the acquisitions to the maximum.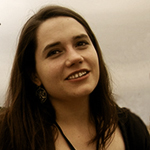 Olivia Cole has worked as a journalist for several years now. Over the last couple of years she has been engaged in writing about a number of industries and has developed an interest for the gambling market in the UK.