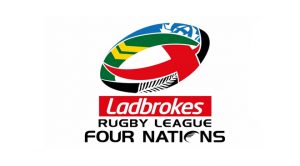 The Rugby League announced that UK-based gambling and sports-betting provider Ladbrokes has become the official title sponsor of 2016 Edition of Four Nations tournament.
The Director of Ladbrokes' Four Nations Tournament Jon Dutton confirmed of the agreement, saying that Landbrokes were an excellent partner for such collaborations, not to mention their professional approach. Mr. Dutton also revealed that the Four Nations tournament would gather some of the best players on a global scale, and the presence of Ladbrokes as an official sponsor would make the competition even more interesting for both participants and spectators.
In addition, Jon Dutton shared that the sponsorship deal with the international Rugby League would be beneficial for Ladbrokes, too, as it would help the company consolidate its brand on the highly-competitive sports betting market.
This is not the first sponsorship contract that the UK leading bookmaker makes over 2016. Ladbrokes is currently title sponsor of the Challenge Cup. In addition, the company is also a partner in the First Utility Super League. With its latest partnership agreement, the bookmaker now extends their partnership with Rugby League and the extended collaboration on international groups is expected to help Ladbrokes consolidate its positions on the sports betting markets of the UK and Australia.
The Ladbrokes Four Nationals is to kick off on October 28th, 2016. A total of four nations, including England, Scotland, Australia and New Zealand, are featured by the company, and the games are scheduled to be played in London, Coventry, Workington and Huddersfield. The final game of the League is to take place in at the legendary Anfield Stadium in Liverpool on November 20th.
Ladbrokes has been recently focused on bolstering its brand, so it would definitely draw benefit from its premium brand exposure as an official sponsor of the tournament. The matches will be broadcast on several TV channels, including BBC, Premier Sports, Channel 9 Australia and Sky New Zealand. So, this partnership is expected to bring in a lot to the popularity of Ladbrokes not only in the UK and Scotland, but also on the territory of Australia and New Zealand. For example, more than 4 million UK residents watched the 2015 International Series between England and Dew Zealand broadcast on the BBC.
The Chief Marketing Officer of the UK-based bookmaker Kristof Fahy also commented on the sponsorship agreement and explained that Ladbrokes was now extending the investments it had already made in sports betting, as the company's focus had expanded from the UK to the international sports-betting markets.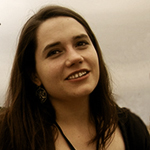 Olivia Cole has worked as a journalist for several years now. Over the last couple of years she has been engaged in writing about a number of industries and has developed an interest for the gambling market in the UK.