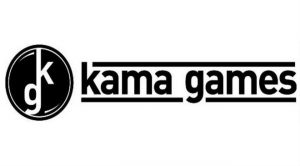 The Ireland-based social casino games developer and publisher KamaGames revealed that it has entered into a collaboration with one of the major players on the mobile messaging service arena. KamaGames joined forces with Viber, which is currently one of the most popular platforms that offer real-time mobile messaging option.
The Managing Director of KamaGames Andrey Kuznetsov shared that the fact Viber was one of the most popular applications in a great number of key markets on a global scale would be beneficial for the Dublin-based company. According to Mr. Kuznetsov, the attractiveness of Viber to players on a global scale would help KamaGames expand its reach and would help it make one step further to increasing its customers base and consolidating its presence on the global markets.
The partnership between the two companies is related to the official launch of a version of KamaGames' 3D Blackjack game which has recently been fund quite attractive by users from all over the world. The new version of the game has been especially designed in order to provide players with the opportunity to enjoy a Blackjack experience as close to a live one as possible, but they will also be able to play with their friends by using the application.
The 3D Blackjack game's version of KamaGames that has been especially designed for Viber users will provide players with the chance to reach one of the brand's most popular social casino games available to date. The collaboration between the two companies would make it possible for Viber users to reach various options and features and enjoy the easy to operate interface of the game regardless they use Android- or iOS-based device.
As mentioned above, the version of the 3D Blackjack game has been designed especially for the messaging platform of Viber. Players will be offered the chance to connect to the application directly from the game, and when it comes to their accounts in the game, they will be able to use their Viber username and photo. Probably the best feature that the 3D Blackjack version will include is the fact that players will be offered the chance to import their Viber contact list into their friends list in the game, so that they will be able not only to play with their friends, but also send them messages directly from the game.
Viber's boss Shai Magzimof commented on the deal, saying that the company was always focused on "new and unique ways" to make its services attractive to users. According to Mr. Magzimof, the addition of the 3D Blackjack game would help Viber boost its social casino games' offering.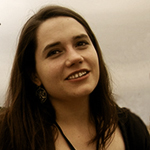 Olivia Cole has worked as a journalist for several years now. Over the last couple of years she has been engaged in writing about a number of industries and has developed an interest for the gambling market in the UK.