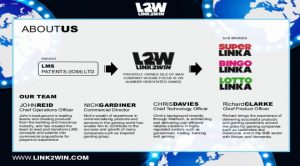 The privately-owned gaming company based in the Isle of Man Link2Win has reached a partnership agreement with virtual games provider Kiron Interactive. Under the terms of the agreement, Kiron is to incorporate Link2Win's Supervivo product in its Betman Online Remote Gaming System.
The Chief Executive Officer of Link2Win John Reid commented on the collaboration deal, describing Supervivo as "an exciting and unique product". He revealed that everyone at the company were very happy with the fact they had managed to agree a partnership with Kiron Interactive. Mr. Reid explained that Kiron was currently as good as someone could get at the sphere of virtual games, so it was a great thing for Link2Win to have its product available to their customers.
According to the company's Chief Executive Officer, the agreement would turn out as beneficial for both companies.
The Supervivo product developed and supplier by Link2Win is one of a kind. It features a unique draw mechanism that provides players with the chance to win large fixed or progressive jackpots along with their regular bets. In addition, Supervivo is a special betting system that makes a ranking of the players, which basically means it can guarantee one winner. Still, it could be quite flexible when it comes to structuring game types.
The Chief Executive Officer of Kiron Interactive Steven Spartinos confirmed of the deal, explaining that his company was always looking for new ways to provide its customers with the most current and exciting content available. This was exactly why the company had decided to add Supervivo to its offerings.
Mr. Spartinos shared that virtual games were getting more and more popular, which made them an important vertical within the industry, so it was very important for Kiron to add innovations in order to keep its operations on top.
This is not the only deal signed by Kiron Interactive lately. The company has recently rolled out its Betman Online Remote Gaming System with the UK-based gaming company PKR. The Betman Online RGS product went live via the platform provided by Microgaming. At that time, Kiron's CEO Spartinos said that Virtual Sports had grown to a prominent part of gaming and betting websites, so the deal with Link2Win comes as no surprise to anyone.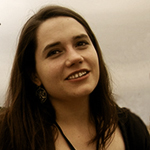 Olivia Cole has worked as a journalist for several years now. Over the last couple of years she has been engaged in writing about a number of industries and has developed an interest for the gambling market in the UK.