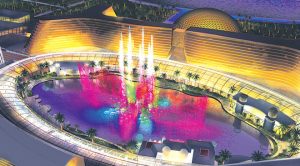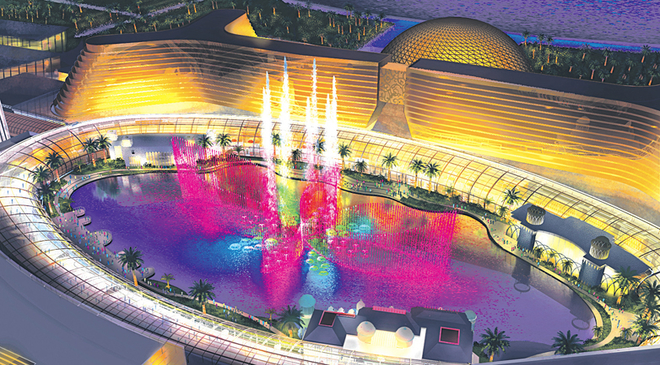 Although the official opening of Okada Manila was initially set on February 17th, but the company which was in charge of the complex – Tiger Resort Leisure & Entertainment Inc. – issued a special press release to announce that the grand opening is to be delayed to late March.
There was a partial soft opening of the venue on December 21st 2016, which the company called "a preview period" and made sure it officially launched the casino operations at Okada Manila until the end of the year. It also announced its plans to present the massive $2.4-billion project in February, but now the opening ceremony was pushed until late March, as the company seeks completion of the VIP casino floors, as well as of the on-site restaurants and dining areas.
In addition, as revealed by Tiger Resort Leisure & Entertainment Inc., the company has been engaged with making the necessary preparations for the property to be fully-ready for the grand opening.
The project has been considered as one of the largest in the region. It has been estimated to the massive $2.4 billion and is situated a bit over 54 acres of land. The total gaming space of the Okada Manila entertainment and leisure complex would be able to host about 3,000 electronic gaming machines as well as 500 gaming tables. It also features a two-wing hotel which is to feature approximately 1,000 guest rooms for its visitors. There are also shops, meeting spaces, as well as leisure areas to be features by the massive investment, the project of which dates back to 2008.
The development of the complex have employed 22,000 construction workers. Several weeks ago, the Chief Executive Officer of the Philippine Amusement and Gaming Corporation regulator also revealed that the $2.4-billion project could result in hiring up to 8,000 staff working full-time in the entertainment and leisure complex' casino, hotel, dining, restaurant and leisure facilities.
At the time Okada Manila is fully finished, it is to become the biggest integrated casino resort in the Philippines. It is located in the Entertainment City district of Manila, which also hosts the Solaire Resort and Casino and the City Of Dreams. If the media reports turn out to be true, the three massive casino and hotel resorts would be soon joined by the enormous Resorts World Bayshore project.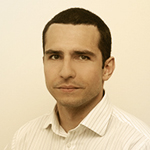 Daniel Williams has started his writing career as a freelance author at a local paper media. After working there for a couple of years and writing on various topics, he found his interest for the gambling industry.