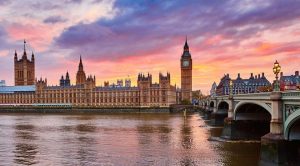 With this year's first-year students' season approaching, the UK Gambling Commission (UKGC) has been focused on raising the awareness of students about the gambling-related risks they may face. The campaign of the UK gambling regulatory authority comes after new data indicating that 1.2 million students gamble was revealed.
The UK Gambling Commission is trying to help students make informed choices when it comes to gambling activities and protect them from being affected by the possible negative effects associated with gambling. In addition, the British gambling regulator has been aimed at providing more information and tips how to gamble safely in order to minimise the risks of the above-mentioned negative effects.
Student Gamblers Data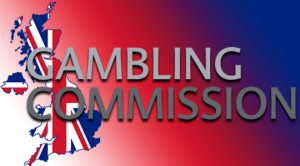 The Executive Director for the Research division of the UK Gambling Commission, Tim Miller, revealed that according to the new figures 2 in 3 students gamble. Despite Mr. Miller explained that a large number of students gamble without being affected by any negative effects associated with problem gambling behaviour, some of them experienced some harm that led to debts and skipping lectures, and this, as shared by Mr. Miller, could lead to gambling addictions in the longer term.
According to the information revealed by the Commission, approximately two-thirds of students placed bets over the last month, and one in eight students have missed lectures due to gambling activities. What is more disturbing, one in four student gamblers spent larger amounts of money than the ones they can actually afford.
Spending more than they could afford in various gambling activities has indebted 4% of the student gamblers. The fact that 1 in 4 students have gambling debt of more than £10,000.
In addition, 54% of the students who gamble do that in order to make money. A total of 40% of the students who gambled have revealed that doing so had made them feel guilty.
Mr. Miller further explained that the UK Gambling Commission would like to give its support to universities and encourage them to provide enough information and support to students who gamble, as they do to raise students' awareness of other risks and problem behaviour.
The UK Gambling Commission has published some tips aimed to help students avoid risky gambling behaviour and make more informed choices when gambling. The tips provided by the UK gambling regulatory body are also focused on helping students recognise when their gambling is turning to an addiction.
Problem Gambling as Part of UK Gambling Industry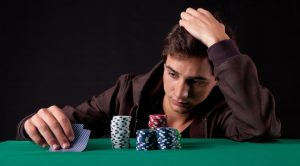 Over the last few years, problem gambling has become one of the most-discussed issues related to the UK gambling industry. More and more people have been affected by gambling addictions, especially younger and more vulnerable people.
The UK Gambling Commission and a number of non-Governmental organisations and charities have been involved in various initiatives in order to minimise gambling-related harm. Stricter regulation has been imposed on operators across the country in order for the authorities to have better control on the industry and operators.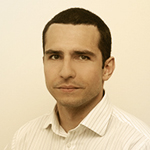 Daniel Williams has started his writing career as a freelance author at a local paper media. After working there for a couple of years and writing on various topics, he found his interest for the gambling industry.