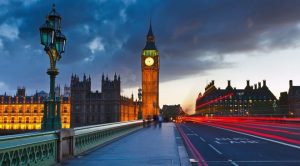 A 50-year-old Post Office employee embezzled approximately £50,000 from her employers in order to fund her gambling addiction. At first, Sara Cautley-West had the intention to only borrow the money from the McColl convenience store in North Hull, but eventually fell to an addiction which also cost her sister her job.
As revealed by the Hull Crown Court's prosecutor Stephen Welch, the Post Office worker was addicted to online fruit machines and bingo and used to bet on a daily basis, gambling from £50 to £100 at a time. The court also heard that the woman could not share her problem with her husband and ask him for held, as his father had committed suicide due to his own gambling addiction.
Woman Steals Money to Gamble Online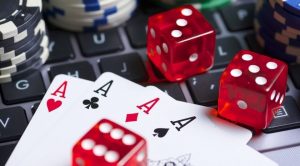 During the court's hearing, it became clear that Ms. Cautley-West placed money deposits on her Yorkshire Bank card in order to fund a gambling problem that turned out to be a severe gambling addiction. This ended up with the woman stealing a total amount of £49,409.07 from her employers – the McColl Retail Group, where she had worked for 14 years, over a period of a year or a year and a half.
The main job of Sara Cautley-West was in the branch Post Office, but she also had to supervise in the retail shop. The embezzlement was caught after an audit of the shop was carried out by the area manager, who expected the branch to have cash reserves amounting to £71,000, but was offered several excuses when asking for the money to be transferred. A meeting with the area manager was held at the shop on May 9 before a full audit. At the time, cash reserves of the brand were expected to amount to £134,782, but the manager was unable to access these reserves.
Eventually, Ms. Cautley-West confessed that she had taken the money in order to fund her gambling activities. She also made full admissions to police, saying that she had only embezzled money from the Post Office. The gambling addict admitted theft and false accounting, and started attended the meetings of Gamblers' Anonymous. Unfortunately, her sister was dismissed from her job as a result, too, as she was effectively her manager.
Sara Cautley-West got a 16-month jail sentence, suspended for two years. She was also ordered to do 300 hours of unpaid work, which is the largest penalty of this kind. Furthermore, a 10-day rehabilitation is included in her sentence.
Increasing Number of Problem Gamblers in the UK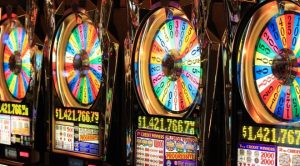 According to recent surveys, the number of problem gamblers in the UK has rapidly increased over the last few years. The rising popularity of some forms of gambling, including online gambling and fixed-odds betting terminals, has led to severe forms of gambling addictions.
All this has resulted in a number of authorities and charity organisations call for raising players' problem gambling awareness in order for customers to be better informed about the risks related to gambling. They have also called for tighter regulation and legislation framework to be imposed on the industry, at a time when the UK Government has been preparing its industry-wide review that could end up with a gambling crackdown that could fundamentally shake the UK market.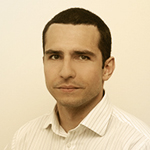 Daniel Williams has started his writing career as a freelance author at a local paper media. After working there for a couple of years and writing on various topics, he found his interest for the gambling industry.