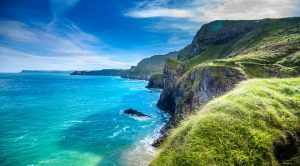 The Chief Executive Officer of Horse Racing Ireland, Brian Kavanagh, said that bookmakers should not be given a permission to turn down bets on Irish horse races. In an interview for The Times, he called for some drastic changes in the regulatory rules of the industry and said that bookmakers should be made to lay minimum-liability bet.
Mr. Kavanagh commented that the local gambling industry needs an independent Gambling Commission to be engaged with the regulation of the existing forms of gaming, betting and gambling in Ireland. Up to date, the local gambling market is estimated to a little more than €5 billion on an annual basis, and that is an amount which does not include land-based and online casino type games.
According to Mr. Kavanagh, such an approach would be fairer to all. He reminded that currently Horse Racing Ireland that issues the licenses of local on-course bookmakers and regulates them. On the other hand, the Department of Justice is the one that regulates and licenses off-course and online bookmakers. However, considering the fact that there are many other forms of gambling which remain unregulated, Mr. Kavanagh believes that a single regulatory body needs to be created in order to take care of licensing and regulatory operations.
Better Regulation of Local Bookmakers Needed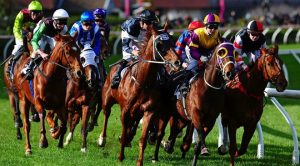 The commentary of Mr. Kavanagh comes at the same time when At The Races had its Sunday Forum dedicated to a discussion on betting. The discussion was also focused on the inability of some gamblers to bet with bookmakers due to the fact that some companies suspend customers' accounts that are believed to be non-profitable ones.
Recently, bookmakers have been put under a lot of criticism by authorities and regulators claiming such companies encourage problem gamblers while at the same time prevent others from placing bets with them. The end of October saw the long-awaited Government's review on the local gambling industry and controversial fixed-odds betting terminals (FOBTs). As a result, the existing maximum stake allowed at the machines is planned to be reduced, so that players are better protected by not be allowed to place the current amount of £100 every twenty seconds.
The boss of Horse Racing Ireland explained that many players believe that a regulation similar as the one that New South Wales imposed on bookmakers in 2014 would do the trick for Ireland, too. He further shared that he would back such a measure but only in case it comes as part of an overall overhaul of the country's gambling regulation.
Last summer, a group of local gamblers has raised a red flag that some dangerous practices of major sports betting operators had a negative impact on gambling interest in horse racing. According to the Horserace Bettors Forum, approximately 20,000 accounts of British gamblers have been suspended over the previous six months, while the registered accounts were probably twice as many.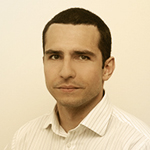 Daniel Williams has started his writing career as a freelance author at a local paper media. After working there for a couple of years and writing on various topics, he found his interest for the gambling industry.