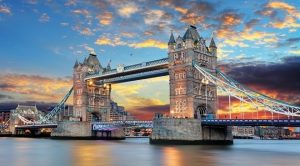 Despite authorities' and operators' promises to keep gambling companies' logos away from merchandise for young people, thousands of children still purchase and wear replica football shirts featuring gambling adverts.
For the time being, the junior teams of nine Premier League teams that have been sponsored by gambling operators do not have their shirts displaying the betting firms' logos as part of an agreement reached by the gambling sector and the clubs.
However, as The Daily Mail revealed, for three of these clubs, the maximum size of the junior kits go to age 13. Five teams have their children's shirts size of 14 and only one – the club of Bournemouth has a junior team which size goes up to 16. In other words, a large number of under-aged individuals are sold adult football club shirts that display gambling companies' advertisements, as the legal gambling age in the UK is currently 18.
The problem with gambling operators advertising reaching young individuals has been a widely-discussed topic in the country over the past few years. A recent study of the Goldsmiths University found that the industry codes seem to be ineffective when it comes to preventing youngsters from 14 to 18 years from having access to branded replica kits that could push them to gamble.
According to the Chartered Psychologist Dr. Jane Rigbye of the GambleAware charity, young people should be given the chance to support their favourite club without being forced to wear shirts that feature gambling companies' logos. She further explained that such practices make gambling seem normal to children, and recommended that competent authorities need to do more to protect children from possible gambling-related harm, so local sports clubs need to be more responsible.
Rising Number of Sponsorship Deals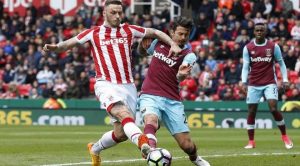 Under the existing code of The Industry Group for Responsible Gambling (IGRG), gambling operators in the UK are forbidden to display their logos and other promotional material on commercial merchandising that is meant to be purchased and used by under-aged persons. Under the code of gambling industry body for responsible gambling, youngsters' sports kits are not subjected to VAT. On the other hand, the HM Revenue and Customs (HMRC) also imposes zero VAT on clothes for children aged under 14, but only in the cases when chest measurements match certain standards.
West Ham United F.C. has revealed that it entered in negotiations with its sponsors to create a special unbranded shirt for children. It the two parties reach an agreement, this could set a precedent for the rest of the Premier League clubs.
For some time now, UK Premier League clubs have faced strong criticism for their connections with betting companies. Last year, the British Labour Party has insisted that gambling operators must be forbidden to display their logos on local football teams' shirts in order to tackle spreading gambling addictions among children and more vulnerable people.
According to the UK Labour Party, problem gambling behaviour is constantly spreading among British residents and has become a serious challenge to deal with. At the time, deputy leader Tom Watson shared that sponsorship between local football clubs and betting companies which involve operators' logos being displayed on the teams' shirts sends a message that football clubs do not take rising number of gambling addictions seriously enough.
According to researchers, the UK has seen a massive number of gambling sponsorships in football since gambling legislation was made more relaxed in 2005. before that, gambling was regulated through stricter rules and only four Premier League and Scottish Premier League clubs had gambling companies as their sponsors. Since the betting legislation in the country was relaxed, a total of 75 sponsorship deals between local football clubs and betting operators have been inked.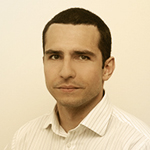 Daniel Williams has started his writing career as a freelance author at a local paper media. After working there for a couple of years and writing on various topics, he found his interest for the gambling industry.