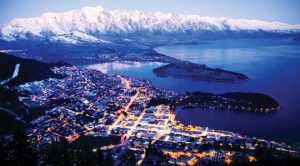 Lance O'Sullivan, a doctor who works as a special advisor to Hāpai te Hauora spoke at the International Gambling Conference in Auckland, saying poker machines had a massive impact to children. According to Dr. O'Sullivan, there is a connection between pokies and child poverty, as more children got affected by gambling addictions which had negative impact on all aspects of their lives.
The Kiwi doctor also urged the Government to start working to reduce the problem right away and invest more efforts into providing children and more vulnerable players with better protection against gambling-related harm.
Dr. O'Sullivan said he observes the destructive effects gambling has on his community on a daily basis. In his opinion, banning poker machines is the only way for the competent authorities to deal with the problem gambling issues.
In his keynote speech in Auckland, during the International Gambling Conference, he said that the fact a First World country such as New Zealand sees diseases of poverty getting worse by poker machines, was quite frustrating. Previously, he explained that children from low-income households were targeted by gambling commercials, which put puts such young individuals exposed at higher risk of abuse. That was the reason why he recommended that better regulation and control were needed to deal with the negative effects of the existing poker machines.
Dr. O'Sullivan further shared his concern that spreading gambling addictions among children becomes an epidemic, but it still could be dealt with. The advisor of the Maori health provider organisation further said that the Labour-led government needed to start acting on its promise to end child poverty in the country.
Local Organisations Raise Problem Gambling Awareness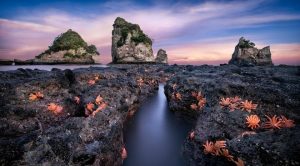 Only recently, the largest public health organization in New Zealand has issued a warning about the possible risks which gambling products could be to local residents. The organisations shared how concerned it was with the potential negative influence that newly-presented online gambling products could have on New Zealand customers.
At the time when the General Manager of Hāpai te Hauora shared that minimising possible damage associated with gambling additions was an issue of paramount importance, the organisation also revealed that the number of people dealing with problem gambling in the country has been increasing lately.
Apart from Hāpai te Hauora, there were other organisations which were concerned about the spreading problem gambling issues. The Problem Gambling Foundation of New Zealand (PGF) also raised a red flag about some forms of gambling offered to local players. According to the organisation, one of the forms of gambling which had a massive risk potential was e-mailed gambling advertising which has been quite popular among lotto operators.
Some lotto operators which offer their services in the country use advertising strategies that are considered dangerous for local communities, and especially for children and more vulnerable people. According to the Problem Gambling Foundation of New Zealand, one in every 16 Maori male and one in 15 Maori female players are qualified as gambling addicts or gamblers exposed at moderate risk of becoming problem gamblers.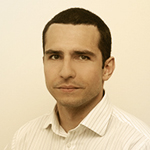 Daniel Williams has started his writing career as a freelance author at a local paper media. After working there for a couple of years and writing on various topics, he found his interest for the gambling industry.