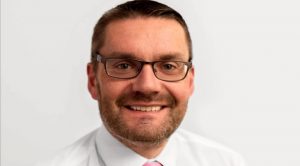 According to recent reports, the number of problem gamblers in the UK is constantly rising. Controversial fixed-odds betting terminals (FOBTs) have been blamed as the main reason for that, with some regions in the country being considerably more affected than others. According to recent research conducted by the British Amusement Catering Trade Association (BACTA), Glasgow is the UK city with the largest number of FOBTS gambling addicts.
The Association of British Bookmakers (ABB), however, does not believe that FOBTs should be held responsible for the spreading problem gambling among local players.
Today, Casino Guardian offers you an exclusive interview with Donald Morrison who oversees the ABB activity in Scotland. Mr. Morrison is a communications professional who has almost 20 years of experience in public affairs and media relations and is here to give us answers to some of the hottest issues related to the controversial fixed-odds betting machines in the UK, and more specifically, in Scotland.
1. Why have FOBTs become such a controversial subject in the UK gambling industry?
There has been a disproportionate focus on FOBTs from politicians and the media over recent years. They were introduced into betting shops in 2001, so they are not new products and the reality is that the vast majority of customers play them responsibly. There are so many myths around FOBTs – for example, it's said that you can lose £18,000 in an hour. It has never happened. When you consider that they account for only 13% of all gambling spend, the focus on them does seem unreasonable.
2. Are FOBTs really that bad for society and local communities?
FOBTs are popular with customers and they enable betting shops to compete in the digital era. Most customers play for fun and play within their means but if a customer does get into difficulty trained shop staff will have an interaction with them about their spending. In some cases, this can lead to customers choosing to self exclude – a scheme that was trialled in Glasgow in late 2015 and rolled out across the UK in April 2016.
Betting shops take customer safety extremely seriously and we are continually developing and improving our responsible gambling measures and education, treatment and support programmes in local communities. Evidence shows that problem gamblers play multiple products, sometimes as many as seven. That is why we believe we need an industry wide approach to tackling problem gambling. A narrow focus on FOBTs won't eradicate problem gambling.
3. In your opinion, is there a relation between FOBTs and the reported increase in gambling addictions?
Successive gambling prevalence studies have shown that problem gambling in the UK is low by international standards, a fact confirmed more recently by the Gambling Commission, which found that problem gambling has remained 'statistically stable.' But the ABB wants to move to a point where we start to see problem gambling decline, not simply remain stable. That requires an industry wide effort. Last year's Responsible Gambling Week was the first time that the whole of the gambling industry joined bookmakers in the high profile promotion of the responsible gambling resources available to customers, but there is clearly more to do.
4. What measures do you think should be taken by the Government to tackle problem gambling?
The ABB supports an appropriate compulsory levy to support research, education and treatment of problem gambling which would go some way towards helping more problem gamblers and those at risk. We have also proposed to government a range of new measures that could help tackle problem gambling, including new technology to track customer play for markers of harm.
5. The Government is considering to slash FOBTs maximum stake from £100 to £2 to reduce gambling-related harm. Do you think this would be a reasonable thing to do? Why?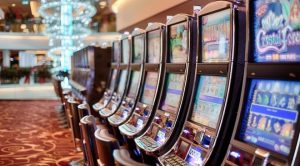 Independent experts have warned against cutting maximum stakes on gaming machines in betting shops, suggesting that a £2 stake is not proportionate on the basis of existing evidence and could lead to "a variety of unintended and potentially harmful consequences." Others have warned that a narrow focus on FOBTs, ignoring other forms of gambling, risks undermining wider efforts to address problem gambling.
This coupled with the evidence-based warnings from the betting sector that it will also have a devastating effect on jobs, tax take and the horseracing industry does not make a £2 stake a logical decision.
British Racing also warn that shop closures would have a significant short and medium term impact on their finances and estimate that they are at risk of losing £50 million per annum in funding if stakes are cut to £2.
Many commentators appear to take it for granted that reducing maximum stakes on B2 gaming machines would necessarily make a material contribution to reducing gambling-related harm. However, the evidence suggests that a reduction in harm is far from certain.
6. In your opinion, has the appointment of new Culture Secretaty Matthew Hancock had any effect on the possible reduction of FOBTs' maximum stake to £2? How?
We look forward to a constructive working relationship with the new Secretary of State. This is an evidence led process, and that's what we have been focused on from the outset. Individual Ministers will have their own views but, ultimately, decisions should be based on the evidence and the likely impact on jobs, the economy and problem gambling.
7. What would be the consequences from such a massive reduction of the maximum stake allowed at FOBTs? What would be the consequences for local bookmakers?
The number of betting shops (and FOBTs) has been in decline for a number of years. Today, the retail estate is half the size it was in the late 70s and early 80s. In Scotland, we lost around 90 betting shops from 2011 to 2016, with smaller independent operators particularly badly affected. A significant cut in stakes will hasten this decline, forcing thousands of people out of work and penalising the vast majority of our customers who play responsibly. The economic impact will be considerable. Some might say that is a price worth paying, but if the effect is simply to displace gamblers from the local bookie, where there are trained staff and a wide range of customer safeguards in place, to other less safe products, then it will have been for nothing.
8. Apart from maximum stake reduction, what measures should be taken in order for Gambling regulators to minimise gambling-related harm? Is this a responsibility of regulatory bodies only, or should the entire industry join these efforts?
The Government's own experts have warned against cutting maximum stakes on gaming machines in betting shops to £2 – saying it could lead to "a variety of unintended and potentially harmful consequences." Therefore the government and regulators should weigh the evidence and work with the gambling industry to identify new measures to help address problem gambling.
The singular focus of government and campaigners on stake size as a proposed solution to problem gambling should ring alarm bells throughout the whole of the gambling industry where stakes are currently permitted at much higher levels.
The gaming environment is also important in this context. Our shops don't sell alcohol, they don't have ATMs and they don't advertise gaming machines in shop windows. Added to that, our staff are trained to spot signs of harm and have access to industry leading technology that allows them to monitor player activity. In many ways, betting shops are leading the way in promoting responsible gambling and our efforts aren't just limited to shops. In the past year, ABB has supported a number of community initiatives across the country, including a responsible gambling initiative in London's Chinatown, a pilot project with Betknowmore in Islington that provides rapid support for at risk gamblers and the first ever industry wide Responsible Gambling Week. In Scotland, ABB also funded a responsible gambling campaign in the Highlands, provided counselling support for gamblers in Glasgow and worked with schools and youth groups across the west of Scotland to ensure young people understand the risks associated with problem gambling. So, I don't think that reducing harm is a role solely for the regulator. There is an onus on the industry to play its part and it's something we take extremely seriously.
9. Lately, Scotland has been reported as one of the UK regions that are worst affected by FOBTs addiction. Do you agree with these claims and why?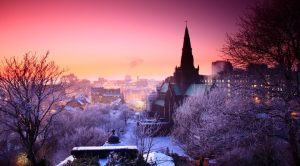 I don't agree. I think there is a tendency to equate spending on FOBTs with gambling addiction which is quite wrong. I find the language used in respect of gambling to be quite pejorative. Customers are said to have 'lost' or 'blown' money in betting shops when, in fact, they're simply enjoying a leisure experience, and doing so of their own choice. The vast majority of customers play for fun and play responsibly. They have the right to spend their money and leisure time as they choose. Despite the focus on FOBTs, these machines account for just 13% of all gambling spend. Gamblers spend significantly more on other gambling products than they do on FOBTs, often in venues that lack our tight controls and trained staff. I spend a lot of time visiting betting shops across Scotland and I'm always struck by the sense of community in shops, even in larger towns and cities. Our staff have access industry leading tools that allow them to monitor player behaviour. In many cases, they know their customers extremely well and won't hesitate to intervene if they think someone is spending more than they can afford.
10. The same applies to Glasgow. A recent research of the British Amusement Catering Trade Association (BACTA) found that the city residents are losing more to the FOBTs than players in any other area in the UK with problem gambling costing the city more than £27 million annually. What measures should be taken in order for the city to see a reduction in gambling addiction rates?
Again, it is absolutely disingenuous to equate gambling spend with problem gambling. The two issues are not related and I think it damages the wider industry when some in the sector try to conflate them.
Money spent in Scotland's 980 betting shops is not "lost" – it is recirculated back into the local and national economy through taxes, business rates, rent, staff salaries and support for racing through the compulsory levy. At a Scottish level, this funding is worth around £235 million – money which helps fund frontline public services, directly supports 5,000 employees and their families, stimulates the high street, and ensures the success of Scottish horse racing. Your pound goes a long way at the bookies.
In Glasgow, which has the largest number of betting shops in Scotland, betting shops employ almost 1,100 people and contribute around £50 million a year in taxes, salaries, levies and rental income. Studies also show that the vast majority of our customers combine their trips to the betting shop with visits to other local businesses. So, at a time when more and more people are shopping online and our high streets are littered with empty shops, betting shops provide an important stimulus for the wider retail sector.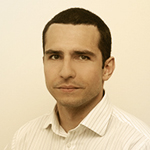 Daniel Williams has started his writing career as a freelance author at a local paper media. After working there for a couple of years and writing on various topics, he found his interest for the gambling industry.