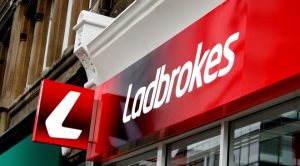 Ladbrokes have decided to extend their lay-to-lose horseracing bets' guarantee across their entire betting outlets network in the UK – a step that brought their policy in line with the Coral brand. As reported by the Racing Post, Ladbrokes has already promised to lay bets to lose no less than £5,000 per capita on all races broadcast on ITV.
In addition, since the beginning of the week, Ladbrokes a daily guarantee has been brought in by the brand to lay all bets placed on Group/Graded and Listed races, as well as on Class 4 and above handicaps to lose no less than £2,000, and on any other race held in the UK or Ireland to lose no less than £500 from 11:00 AM on a daily basis.
Still, the Ladbrokes and Coral brands which have recently been acquired by GVC Holdings in one of the largest deals in the UK gambling market are not going to bring in similar guarantees on the Internet. The guarantees are only set to apply to the bets' win part. The guarantees used by Coral were first rolled out by the brand in 2013 on races aired on Channel 4. The company has been able to have a close look at the impact of Coral's guarantees in comparison to the ones of Ladbrokes since they joined forces in 2016.
Simon Clare, the spokesman of Ladbrokes Coral, revealed that most bets provided in the company's betting outlets had been laid in full at certain offers' prices. As Mr. Clare shared, the promotion and regular offering of the so-called lay-to-lose guarantees would make it clear that Ladbrokes Coral were willing to roll out laying bets to lose bigger amounts.
Lay-to-Lose Guarantees to Be Extended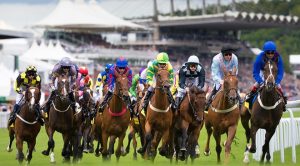 The currently existing guarantee to lose no less than £5,000 per customer from 9:00 AM is to include all races aired on ITV Racing. As mentioned above, Ladbrokes revealed that the new guarantees to lose at least £2,000 per capita from 11:00 AM are to feature all non-televised Class 4 and above handicaps, Group/Graded and Listed races in the UK. In addition, the new guarantees to lose at least £500 are to be included for any other race held in the UK and Ireland.
The spokesman of Ladbrokes Coral further revealed that it made the decision for the implementation of the new guarantees as part of its efforts to increase the guarantees after a talk with MP Philip Davies was held.
Mr. Davies organised a Parliament meeting back in January 2018 in order for restrictions and account closures initiated by the bookmaker to be thoroughly discussed. As revealed by Mr. Clare, the company's representatives had a very constructive talk with MP Davies about bet restrictions, which came as a catalyst in the Ladbrokes brand decision to launch the lay-to-lose guarantees extensions.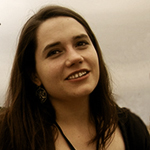 Olivia Cole has worked as a journalist for several years now. Over the last couple of years she has been engaged in writing about a number of industries and has developed an interest for the gambling market in the UK.