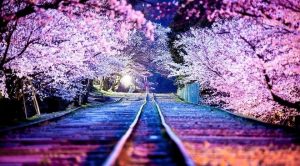 Today, the Government of Japan approved a bill that is to officially make casinos legal in the country, despite increased public concerns that such a step could end up with a significant boost of problem gambling behaviour among local citizens.
Prime Minister Shinzo Abe and his Government are trying to see the bill pass the Diet over the current session which is set to close on June 20th hoping that the opening of the Japanese casino market would end up with more foreign visitors being attracted to the country. They also hope for the new casinos to help regional economies outside Tokyo generate more profits. In a meeting of country's officials, Prime Minister Abe pledged that the Government of Japan is to remain focused on promoting tourism among foreign visitors from all over the world, but it will also take the necessary measures to address society concerns in terms of gambling addiction rates.
According to speculations, the process is unlikely to be finalised before the end of the ongoing Diet session, considering the political scandals in which Abe and some minister and ministry officials have been involved in. Rumour has it that the afore-mentioned persons have disrupted and intentionally delayed some parliamentary proceedings.
Under the piece of legislation which took effect in 2016, casinos are set to be established only as part of larger complexes, called integrated resorts (IRs) which also include hotels, conference rooms and various event and entertainment facilities. However, a further piece of legislation was required in order for set certain rules on such integrated casino resorts' operation.
In case that the Diet passes the latest bill, the first casinos on the territory of Japan are set to open in the mid 2020s.
Certain Restrictions Imposed by the Government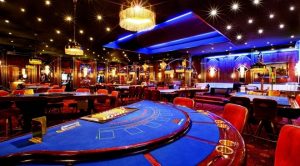 As Casino Guardian has reported earlier, the ruling coalition managed to reach an agreement on the key focal points of the new casino legislation, with a total of three locations will host casinos, with their number set to be reconsidered after some time. The Liberal Democratic Party and Komeito, its junior coalition partner, also agreed on implementing a casino entry fee of ¥6,000 for local players, while foreign visitors will be allowed to enter Japanese casinos for free.
Other restrictions in terms of casino entrance will also apply to local citizens, with the latter being allowed to enter a casino no more than three times per week and a total of ten times on a monthly basis. A special license system for the local casinos which is to be managed by the country's Government will be rolled out, too.
All gambling operators that want to be granted with a casino operating license will be required to submit a business plan. Companies will also have to forge and present some rules aimed at protecting their customers and preventing them from becoming problem gamblers. Operators that take part in the casino operating license bidding process will also be subjected to background checks in order for the competent authorities to be sure they are not related to any organised crime groups.
When it comes to the casino tax system, the central Government is to impose a 30% casino revenues tax from the operators, with the proceeds being redirected to the local governments in areas where integrated casino resorts are located.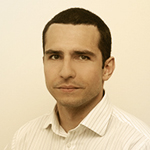 Daniel Williams has started his writing career as a freelance author at a local paper media. After working there for a couple of years and writing on various topics, he found his interest for the gambling industry.