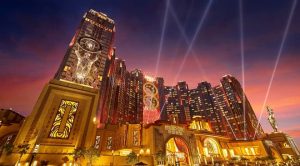 Macau gaming tycoon Lawrence Ho revealed that he has shifted his focus from Russia to Japan, where he believed his company could take advantage of the newly-opened casino market. As reported by Nikkei Asian Review, Mr. Ho who is the current Chairman and Chief Executive Officer of Melco Resorts & Entertainment said that he is decided to voluntarily surrender the control of a Russia-based casino resort late in 2017 in order to improve his company's chances to apply for an integrated casino license in Japan.
Lawrence Ho has previously shared that he had high hopes for the Japanese casino market, despite the fact that local casino legislation needs to overcome some difficulties before any casino licenses are awarded to applicants.
In the period between September and December 2017, Mr. Ho disposed of his entire controlling stake in Summit Ascent Holdings, the majority owner of Oriental Regent, the company which has been operating a casino resort based near Vladivostok since 2015. Currently, a 5% stake in Oriental Regent is still being held by Melco International.
As Casino Guardian recently reported, Melco Resorts & Entertainment is considered one of the front-runners for one of the three casino operating licenses. The company is set to face the strong rivalry of a number of Asian and US companies, which have already demonstrated their interest towards making an investment in the newly-opened Japanese casino market. Previously, Melco Resorts' boss has shared that his company is willing to make a massive investment of about $10 billion to build an integrated casino resort in one of the major cities in Japan, such as Osaka.
International Gambling Operators Focused on Japan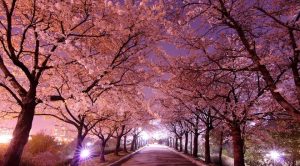 In an interview with Nikkei Asian Review, Mr. Ho explained that one of the main reasons to sell his stake in the above-mentioned casino resort was the global sanctions suffered by Russia over the annexation of Crimea, as well as the country's territorial dispute with Japan. He further noted that he had not wanted to have anything that could put Melco's application for a Japanese integrated casino license in danger.
Currently, Melco Resorts & Entertainment operates three casino properties and several slot halls on the territory of Macau. In addition, the company is a co-owner of the City of Dreams Manila gambling resort.
The gambling operator seems to be looking to divest some of its properties around the world in order to become more focused on further investments in Japan. According to a Philippine stock exchange disclosure dated May 18th, Melco has been in negotiations to sell its Philippine unit, with the latter set to be acquired by Premium Leisure, a subsidiary of Melco's City of Dreams Manila partner.
The Japanese casino market has become a focal point of a number of international gambling giants lately. Apart from Melco Resorts, several other casino behemoths such as Genting Group, MGM Resorts and Las Vegas Sands have revealed they were interested in winning a casino operating license in some of the Japanese cities where integrated casino resorts are to be based.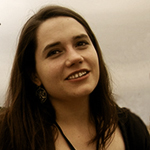 Olivia Cole has worked as a journalist for several years now. Over the last couple of years she has been engaged in writing about a number of industries and has developed an interest for the gambling market in the UK.