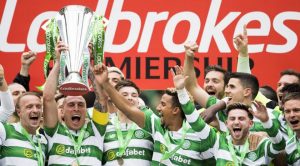 A charity organisation has revealed that football players from the Scottish Premiership often tend to turn to loan sharks in order to lend money at extremely high interest rates to fuel their problem gambling.
The Chief Executive Officer of Sporting Chance, a charity which is especially oriented towards gambling addicts, Colin Bland, commented on the matter after media reports that Ladbrokes has banned a Scottish Premiership star from all its shops after the football player had asked for some help.
As reported by Casino Guardian, the British bookmaker, which is currently one of the main sponsors of the Scottish Professional Football League (SPFL), has commenced an internal investigation after a screenshot showing the player's name and personal information appeared online.
The charity organisation Sporting Chance has helped with the treatment of a number of famous professional athletes, including the former England and Rangers player Paul Gascoigne. Colin Bland explained that an increasing number of professional football players have been seeking help from charities to deal with their problem gambling. As The Times reported, according to Mr. Bland, the fact that salaries of footballers in the Scottish Premiership are considerably smaller than the ones offered to English Premier League players was one of the main reasons why players were turning to loan sharks who were also often associated with organised crime.
Mr. Bland explained that such wrong decisions were likely to end "in disaster", as some professional athletes have gambled hundreds of thousands weekly. Further, she shared that such players usually start off borrowing money from their team-mates, friends and family members, and eventually end up borrowing from unauthorised money-lenders.
Problem Gambling Rates Increase among Professional Footballers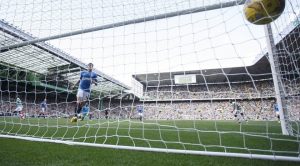 The above-mentioned memo which leaked online ordered Ladbrokes employees to ask the football player to immediately leave the brand's betting outlets should he make an attempt to enter the shops. At the time when the bookmaker revealed that an internal investigation has been given a start, a spokesperson for the operator said that client confidentiality is a matter of paramount importance for Ladbrokes' business. The company further pledged to take appropriate action as soon as it finds out how the document was revealed to the wider public.
In fact, football players in the UK have long been associated with problem gambling, with some of them such as the 46-year-old former Hearts player Kevin Twaddle having lost massive amounts to gambling. Scottish football has also seen rising gambling addiction rates over the past years. Last year, another Hearts forward – Kyle Lafferty – also confessed that he has been a gambling addict.
The fact that the gambling industry currently plays an important part in funding Scottish football, has brought some controversy, as gambling operators have been blamed for aggressive advertising campaigns. For the time being, Ladbrokes funds four SPFL's four leagues, Betfred sponsors the League Cup, while William Hill is a sponsor of the Scottish Cup. A number of squads also have their kits branded with the betting firms' logos.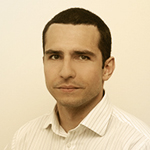 Daniel Williams has started his writing career as a freelance author at a local paper media. After working there for a couple of years and writing on various topics, he found his interest for the gambling industry.