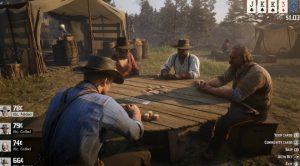 Poker fans and gambling-loving gamers alike are now looking forward to the release of a brand new video game. The upcoming second instalment of Red Dead Redemption will provide gamers with the option to experience some real, multi-player poker action.
Earlier this month, New York-based video game publisher Rockstar Games released the official gameplay trailer of Red Dead Redemption II, an Old West-themed action video game. While the gaming community was certainly impressed by its authentic appearance, shootouts and gunfights, poker enthusiasts immediately spotted quite an interesting feature in the game. Unlike many other video games with simplified poker games with them, Red Dead Redemption II offers poker action comparable to actual online poker games.
Presented as a mini-game, the traditional Texas Hold'em can be played by the gamer against other people in multi-player mode. The experience reminds of the American Old West – the players are outlaws and outcasts in cowboy hats and they play poker for the chance to win or steal a few dollars. It appears as a standalone card game where players can use complex strategies just like in any online cash game. You are also given $200 in virtual currency every day for gambling and you can use your winnings to purchase in-game items.
The poker games can be played by two to six players and compared to similar offerings in other video games, they are exceptionally complex and realistic. According to Rockstar Games, this was the most requested multi-player feature by fans, so the company decided to bring it back from the first instalment but this time, in a more authentic manner. Indeed, the original 2010 Red Dead Redemption also featured mini gambling games, although the poker was much simpler.
Not the First Video Game with Poker Elements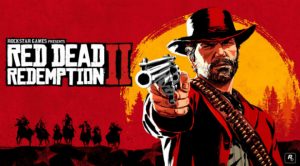 Along with Red Dead Redemption and its sequel, scheduled for 26 October premiere, gamers who are interested in poker or poker players who love video games can choose from many other titles, released over the years. Due to the popularity of poker, it has been featured in a wide variety of conventional video games. Of course, these poker mini-games are non-betting options and most of them are rather basic and simplified when compared to actual poker games that you can find at online casinos and online poker rooms.
One of them is Watch Dogs, a popular hacking-themed game by Ubisoft, which allows players to participate in poker games. Interestingly enough, you are encouraged to cheat by hacking the surveillance cameras around the poker table and peeking at the cards of your opponents. This way, you know when to fold, call or raise, when to bluff and how to spot other people's bluffs.
The popular simulator Sims 3 by Electronic Arts allows players to make some in-game cash with poker, as well as other gambling games in the virtual Lucky Simoleon Casino. Neither of them, however, is particularly complex or realistic, but rather very basic mini-games. Another game featuring poker is Ubisoft's Far Cry III, an open world action-adventure first-person shooter where you fight against pirates. As a game within the game, you can play Texas Hold'em against AI opponents, each having a different style of play.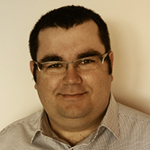 Harry Evans is a long-year journalist with a passion for poker. Apart from a good game of poker, he loves to write which is why he spent several years as an editor of a local news magazine.