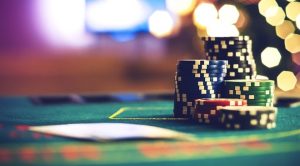 British and Irish poker fans will be very glad to hear that September 2018 will offer them multiple live poker tournaments to join.
A number of live poker tournaments will kick off in September in the UK and Ireland, with some of them offering massive guaranteed prize pools. Others offer more affordable buy-ins and more modest prizes, but one thing is for sure – the following month will be full excitement and cards flying in the air. Here are the live poker tournaments and events that will be held on the territory of the UK and Ireland in September.
Irish Poker Masters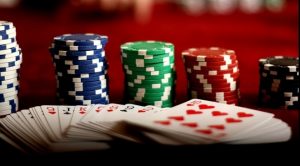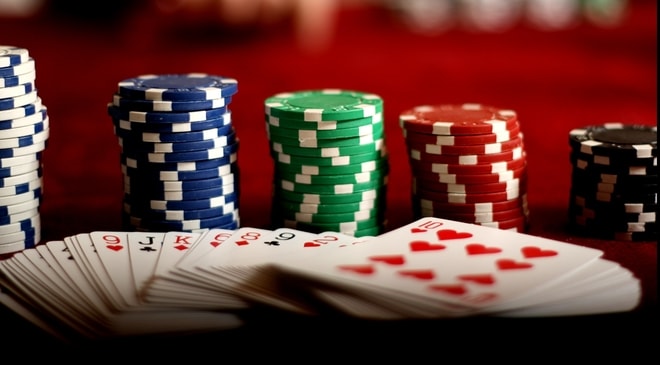 The Irish Poker Masters is set to kick off on September 5th at I.N.E.C Killarney – Gleneagle Hotel.
The tournament will offer a number of Mega, Turbo and Hyper Turbo satellites to the Main Event, which is to begin on September 6th and will feature five starting flights featuring a buy-in of €1,150. Two more play days will be available, with the Main Event Final Day set to be held on September 9th.
Another much-expected event at the Irish Poker Masters is the High Roller tournament which is to be held as a two-day event at the price of €2,200.
Several other live poker events are to be held as part of the Irish Poker Masters' schedule. Poker lovers would be able to enjoy a €220 NLHE event, a €550 PLO 8-Max event, a €150 NLHE 6-Max event, the €220 NLHE partypoker Ladies Championship, as well as a €120 NLHE Charity event.
Grosvenor 25/25 Series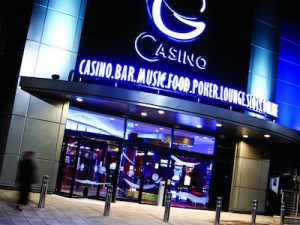 This September, the Grosvenor 25/25 Series will see four of its events kick off in the UK. All four events will be held as two-day £225 No Limit Hold'em events with three live starting flights and a guaranteed prize pool of £25,000.
First, Edinburgh-situated Grosvenor Maybury Casino will host the series from September 6th to 9th. Then, two events will be held simultaneously from September 20th to 23rd at the Grosvenor G Casino venues in Newcastle and Thanet, respectively. The fourth event from the Grosvenor 25/25 Series will take place at Blackpool's Grosvenor G Casino in the period from September 27th to 30th.
2018 Grosvenor UK Poker Tour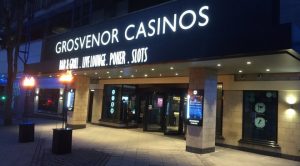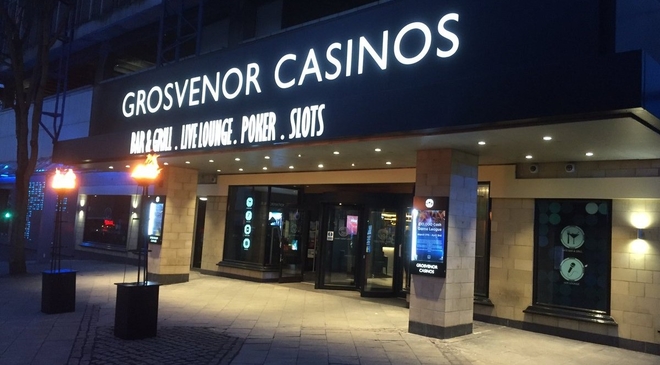 Leg 6 of this year's edition of the Grosvenor UK Poker Tour (GUKPT) will be held a part of the 12th Season of GUKPT from September 9th to 16th at the Grosvenor Casino Westgate in Leeds.
The popular tournament will offer a variety of live poker events, including a Mini Main event, NLHE Turbo events, Omaha 4/5/6, NLHE Bounty and Turbo Bounty events, as well as, of course, the Main Event. The entry in the Main Event will cost players a buy-in of £560 and will feature an unlimited re-entry option and a guaranteed prize pool amounting to £100,000.
partypoker MILLIONS Dusk Till Dawn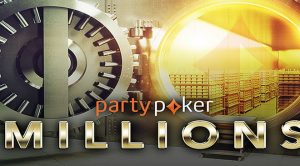 One of the largest poker brands – partypoker – will see its MILLIONS Dusk Till Dawn edition hosted at Nottingham's Dusk Till Dawn casino fro September 20th to October 9th as part of PPL Season 2.
Various events will be held during the series, with the MILLIONS UK Main Event being undoubtedly the most-eagerly expected one. It is scheduled to kick off on October 7th and is to offer a buy-in entry of £5,300, as well as a guaranteed prize pool of £5,000,000. The five-day event will also offer three starting flights.
Another much-expected live poker event that is to be held during the partypoker MILLIONS UK is the £10,300 NLHE High Roller event. It is to be held as a three-day tournament offering a £1,000,000 guaranteed prize. The £550 NLHE Millions UK Finale is another tournament implemented in the series' structure. It offers a guaranteed prize of £500,000 and a buy-in of £550.
One Day Specials and Other Tournaments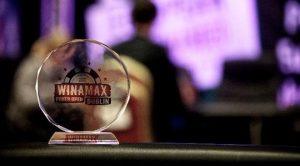 This September, all poker lovers in the UK and Ireland would be able to take part in a variety of One Day Specials and other live poker events.
First, the Grosvenor G Casino in Luton is to host a One Day Special on September 2nd. The No Limit Hold'em event costs £100 and offers a guaranteed prize pool of £8,000.
Then, the Grand Prix is set to take place from September 13th to 16th at the Dusk Till Dawn Casino in Nottingham. The event, which features a guaranteed prize pool estimated at £250,000, will offer six live starting flights apart from the ones offered online. The Final Day of the event is to take place on September 16th.
From September 17th to 23rd, the Citywest Hotel in Dublin is to host the Winamax Poker Open 2018. A total of 40 events are included in the tournament's schedule, with a Main Event being present, too. The three-day €550 No Limit Hold'em Main Event will kick off on September 19th offering three starting flights.
One of the most iconic card rooms in London – The Poker Room, which was formerly known as The Vic, will become home to The London Deepstack. The latter is to be held as a two-day event from September 20th to 23rd, with three Day 1s available at the cost of £170.
Last but not least, Brighton's Rendezvous Casino will host the Unibet UK Poker Tour 2018 from September 28th to 30th, with the £220 NLHE tournament offering a £40,000 guaranteed prize pool.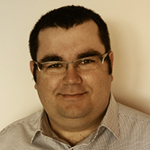 Harry Evans is a long-year journalist with a passion for poker. Apart from a good game of poker, he loves to write which is why he spent several years as an editor of a local news magazine.