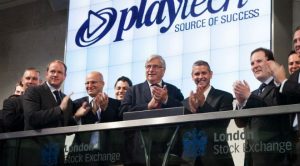 Gambling technology company Playtech today announced that it has offloaded its entire 10% stake in online CFD trading platform provider Plus500, realising approximate gross proceeds of £176 million.
The gambling software developer, founded in 1999 by Israeli businessman Teddy Sagi, said that it would use the proceeds from the sale for "general corporate purposes and debt reduction".
The announcement arrives just a day after it became known that five of the founding fathers of Plus500 have halved their stake in the company they found in Israel more than a decade ago. The five businessmen – Alon Gonen, Elad Ben-Izhak, Gal Haber, Shlomi Weizmann, and Omer Elazari – sold 9.4 million of their shares in the CFD trading platform for approximately £145 million.
They cited "their desire to diversify their investments whilst raising funds for personal reasons" as a reason for the move. The Plus500 founders also pointed out that the sale came "in response to significant demand from a small number of institutional investors".
Plus500 Stakeholder Buys Shares in Playtech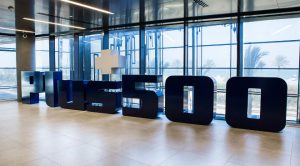 News about Playtech divesting its stake in Plus500 came just days after activist investor Odey Asset Management indicated that it has bought a 5.02% stake in the gambling software developer for the approximate amount of £78.8 million. Odey acquired interest of about 15.9 million in shares (consisting of 6.7 million ordinary shares and 9.2 million CFDs on shares in the gambling tech company).
Odey owns a 6.7% stake in Plus500. The Times reported earlier this week that Crispin Odey, the founder of the London-based investment fund, has been in contact with American businessman Jason Ader, who had been found to have quietly accumulated a $100-million stake in Playtech. It has also become clear that Mr. Odey has been holding Playtech shares for more than four years now.
Odey buying Playtech stock came shortly after the gambling developer has seen its share price slump nearly 50% over the past year on the back of two previously issued profit warnings and weak results during the first half of the year, which were largely attributed to headwinds in the company's Far East operations.
Playtech's Failed Attempt to Buy Plus500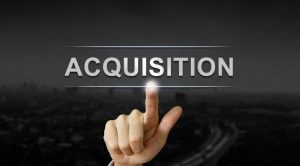 Back in 2015, Playtech made a £459-million offer to buy Plus500. The latter company was in a bit of a trouble at the time as the Financial Conduct Authority scolded it for failures in its anti-money laundering checks, which sent its shares into a free fall.
Playtech's bid represented nearly a half of the £862 million Plus500 had been valued at before the FCA probe into its activities.
The gambling software company eventually abandoned its bid to buy the CFD trading platform, saying that it would not be able to address concerns raised by the FCA in relation to the deal before 31 December 2015, the effective long-stop date for the acquisition deal to be closed. The FCA's actual issues with the transaction were never made public.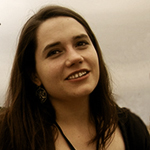 Olivia Cole has worked as a journalist for several years now. Over the last couple of years she has been engaged in writing about a number of industries and has developed an interest for the gambling market in the UK.