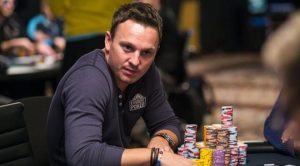 Sam Trickett, one of the greatest contemporary British poker players, has revealed that he once had arguments with his family over his gambling after he went broke. The 32-year-old player's fortune has now been estimated at about £30 million.
Trickett, who has been playing poker professionally for 12 years now, has been acknowledged for his great skills and has been praised as one of the best poker pros in the world.
The Brit started playing poker in 2005 following a knee injury which put an end to his career as a professional football player. Soon after that, Trickett started appearing regularly in Sheffield-based poker events. He has managed to win a number of prestigious live poker tournaments, scooping massive prize pool portions, which have made him one of the best-paid poker players to date.
Drone picture of our new pad in Ibiza 🙂 pic.twitter.com/zWQdwY1vRy

— Sam Trickett (@Samtrickett1) August 17, 2018
Of course, when it comes to poker, winning and losing comes hand in hand. Trickett has shared that he has even had some arguments with his family over his gambling, as they were concerned with the large losses that could be generated. The British poker pro confesses that he had already lost £1 million in a day on a number of occasions and said he would have felt uneasy in case he thought he had been going to lose more than that. He further shared with the Daily Star that in such cases he usually tends to quit in order to prevent further losses.
Bank Managers Have Told Trickett to Quit Poker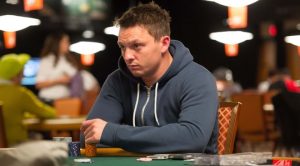 The total live earnings of the 32-year-old player currently amount to almost £16 million ($20,849,721), and his best live cash is estimated at £7,720,259 ($10,112,001).
The British poker pro revealed that he started gambling in pubs when he was only 14 years old. By the time he was 18, he was going for £5 wins, and then became a professional poker player a couple of years ago. To date, he owns four properties, including one in Ibiza, and a number of luxurious cars.
Despite the glamorous rock-star life he has up to date, Trickett confessed that he had gone broke several times, with bank managers having told him to stop. He revealed that he had to stand "against everyone" on a number of occasions as he knew that he would finally end up winning some money in the long term, and shared that his failure to stop playing has seriously upset his family.
The young poker ace confessed that his job does have some downsides, but he knows when it is time for him to withdraw from a certain game.
As mentioned above, Trickett has so far taken part in some of the most glamorous live poker tournaments across the world, and his runner-up position in the 2012 WSOP Bug One for One Drop made him the most successful poker player of all times in the UK. He is expected to compete in the Nottingham-based PartyPoker Live Millions UK later in 2018.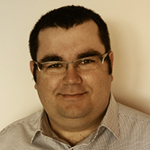 Harry Evans is a long-year journalist with a passion for poker. Apart from a good game of poker, he loves to write which is why he spent several years as an editor of a local news magazine.