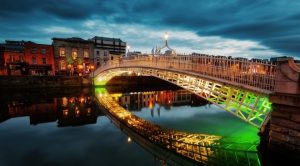 Mental health specialists and representatives of GambleAware have revealed that Ireland needs to urgently roll out a nation-wide survey to reveal actual problem gambling and gambling addiction rates in the country.
As reported by the Irish Examiner, the Health Research Board (HRB) reveived a freedom of information request, has shown that a total of 195 people were assessed as problem gamblers and faced treatment for gambling addiction back in 2016. In comparison, there were 208 such cases in 2015.
Unfortunately, Colin O'Gara, a psychiatrist and addiction therapist, claims that the actual number of problem gamblers is much larger than the ones reported. Professor O'Gara shared that there is no national prevalent survey which could be considered a worthy match to the data provided by the UK Gambling Commission (UKGC) prior to the British Gambling Prevalence Survey.
The Health Research Board has also explained that reporting gambling addiction treatment is not obligatory, so the data revealed could not be considered adequate enough.
Considering the figures revealed in international data, currently, there could be approximately 45,000 gambling addicts suffering from a severe form of problem gambling in Ireland. For the time being, the local gambling industry is worth €7 billion.
Tackling Problem Gambling Does Not Get Much Attention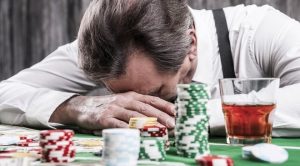 As said by Professor O'Gara, gambling data provides information that one in ten people who suffer from a severe gambling addiction will actually get a treatment. However, problem gamblers are usually a hard group to engage in treatment, so there are many people who are suffering but not getting any treatment.
The psychiatrist and addiction therapist described the gambling addiction effects on both the gambler and their family as "absolutely horrific". He further noted that the fact that gambling services are currently easily accessible on mobile devices also plays a great part in the constantly rising popularity of gambling among Irish people.
TONIGHT "Gambling Addiction in Ireland – current status and future directions"

Dr. Colin O'Gara, Consultant Psychiatrist will be in the Swift Centre, St Patrick's Hospital, James' St, Dublin 8 at 7.30pm. Don't forget to arrive 10-15 minutes before to get your seat. pic.twitter.com/BrjKfCtnsz

— Aware (@Aware) March 14, 2018
According to Professor O'Gara, tackling gambling addiction and minimising gambling-related harm does not get enough attention from the country's Government. He shared that the proposed Gambling Control Bill, which seeks to create a gambling regulatory body in Ireland and also to establish a special fund aimed at providing more money especially for gambling addiction treatment, could turn out to be the fastest and easiest way for the Government to take control on the problem.
As revealed by a Department of Justice's spokesman, several proposals regarding the update of the Gambling Control Bill were approved by the Government at the beginning of the year. The spokesperson further noted that a report for submission of the changes is being prepared by a working group for submission to the government shortly.
Still, the fact that there is not enough information regarding gambling addiction rates has been criticised by John Purcell from GambleAware. Mr. Purcell shared that a study into the prevalence of problem gambling rates on the territory of Ireland has never been done before. In addition, lack of clarity on the bill also meant that the industry was not feeling comfortable with making donations to problem gambling organisations such as GambleAware.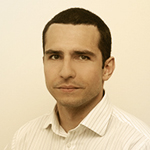 Daniel Williams has started his writing career as a freelance author at a local paper media. After working there for a couple of years and writing on various topics, he found his interest for the gambling industry.