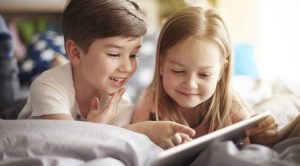 The number of under-aged individuals categorised as problem gamblers in the UK has seen a massive increase in the past year, with the trend being described as a "generational scandal".
The UK Gambling Commission (UKGC) issued a report, according to which, about 55,000 children aged between 11 and 16 can be categorised as problem gamblers. In comparison, their number amounted to 25,000 last year. The major gambling industry regulatory body also found an even more troubling trend, as a further 70,000 children are at risk of getting addicted to gambling at a time when young people in the UK are literally bombarded with both TV and online gambling ads.
In addition, according to data provided in the UKGC report, approximately 450,000 children are regular gamblers, with one in seven being in the 11 to 16 age group. The audit commissioned by the UK gambling watchdog found that these children spend an average of £16 on various forms of gambling, with fruit machines, bingo, and betting in high-street betting outlets and online being the most commonly preferred ones. For the record, all of the aforementioned forms of gambling are currently illegal for persons under 18 years of age under the gambling laws of the UK.
We want to hear consumers' opinion on our proposed changes aimed at further protecting children and keeping gambling fair and safe. Follow the link to our survey here: https://t.co/LicptnaFbV pic.twitter.com/J0BLjeQd1s

— Gambling Commission (@GamRegGB) October 12, 2018
The UK Gambling Commission also revealed that more children have shared that they placed bets during the past week rather than the ones who took drugs, smoked or drank alcohol.
The report presented by the UKGC was based on a study of 2,865 children between 11 and 16 years, which was held by the market research company Ipsos Mori from February to July 2018. The children who took part in the research were asked how often they thought about gambling, and also if they had ever stolen money to gamble or had lied to their parents about gambling. Then, the under-aged individuals were assessed as either a problem gambler or a person at risk of becoming one.
We want to hear consumers' opinion on our proposed changes aimed at further protecting children and keeping gambling fair and safe. Follow the link to our survey here: https://t.co/LicptnaFbV pic.twitter.com/sCgicy9APv

— Gambling Commission (@GamRegGB) October 11, 2018
Church of England's Reactions to Findings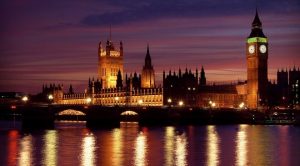 The Church of England described the results of the report "deeply concerning" and warned that the competent authorities need to take further measures against the possible detrimental impact of gambling.
A "generational scandal", that is how the findings of the report were called by the Bishop of St Albans, the Right Reverend Alan Smith, who has long been a fierce opponent of gambling and has been working to raise the local communities' awareness of problem gambling. Now, he explained that the findings of the Gambling Commission should be taken as a warning to parents and highlighted the fact that the figures cited in the report were deeply concerning.
He further noted that whatever the gambling industry says about not targeting under-aged individuals, it remains clear that a significant number of under-18s are still being attracted to gambling. He further blamed the large number of gambling adverts on television and on social media.
TV and Online Gambling Ads Not the Only Ones to Blame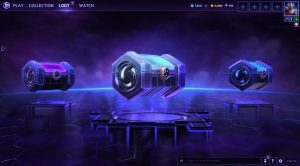 Extensive gambling advertising on television and online has undoubtedly played a great role in attracting more children to gambling, but it is not the only one to blame. According to the data released by the UK gambling watchdog, a million young individuals under the age of 18 had been introduced to gambling through computer games they play on their computers and smartphones.
As previously reported by Casino Guardian, such games offer so-called "loot boxes", which are special virtual items that are found at random during the gameplay and can be purchased with real money. However, players are "gambling" on a certain loot box's purchase because they are not actually aware of what they will find in the box.
We've signed an agreement with 15 global gambling regulators to work together to address concern over blurred lines between gambling and video games: https://t.co/xidXdHcXBg @Finmin @MinFinCZ @govim @arjel @JugarBIEN_es @WAGambling pic.twitter.com/gqoFqbtJsT

— Gambling Commission (@GamRegGB) September 17, 2018
The opponents of video gaming and loot boxes offered in such games have claimed that these boxes are mirroring slot machines offered in casinos as they offer players the opportunity to spend real money to buy such items for the chance to win certain skins, costumes or special weapons for their hero in the video game.
In September, the UKGC revealed its intentions to investigate the relationship between gambling and video games in order to make sure that British children are protected against possible gambling-related harm, especially considering the fact that many children play video games are exposed at loot boxes offerings.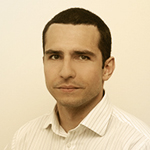 Daniel Williams has started his writing career as a freelance author at a local paper media. After working there for a couple of years and writing on various topics, he found his interest for the gambling industry.