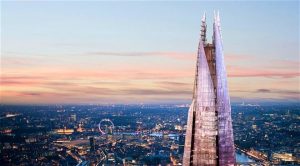 Lately, the UK Gambling Commission (UKGC) has taken widespread regulatory action against online casino operators in an attempt to battle problem gambling and money laundering in the sector.
As part of an ongoing investigation into the local gambling industry, the major gambling regulatory body in the country has imposed almost £14 million in financial penalties on three online casino companies for failures to comply with the requirements for effective customer protection and anti-money laundering policies. As Casino Guardian previously reported, Daub Alderney faced a £7.1-million monetary penalty earlier in November.
Daub Alderney to pay £7.1m fine for anti-money laundering and social responsibility failures https://t.co/UsdBvXH9pM pic.twitter.com/X5qc0bwQUa

— Gambling Commission (@GamRegGB) November 13, 2018
Two other online casino operators – Casumo and Videoslots – also faced regulatory action, which ended up with a £5.85-million financial penalty for Casumo and £1 million in lieu of a financial penalty for Videoslots.
A fourth company, CZ Holdings, will be stripped of the chance to offer gambling services to UK consumers after it surrendered its licence following a licence review. Moreover, the UKGC has issued Advice to Conduct letters to nine other companies and investigations of a further six operators are still ongoing.
As the major regulator of the UK gambling industry highlighted, it has also taken regulatory action against companies' senior management, and more specifically, against the individuals responsible for the failures. For the time being, the Commission has seen three Personal Licence Holders (PML) surrender their licences. The regulator has also issued a warning to four other PMLs and an Advice as to Conduct notices to two PMLs. In addition, a further three PML holders are still being investigated by the regulatory body.
Casumo Services and Videoslots Limited Face Regulatory Action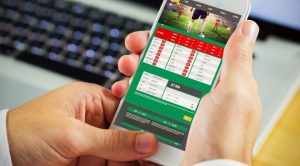 According to the CEO of the UKGC, Neil McArthur, it is simply not enough for the gambling companies that operate on the territory of the country to have policies and procedures in place. Mr. McArthur explained that it is a matter of paramount priority for operators to meet their obligations and properly apply the procedures in question.
The Commission further provided more details of its findings of the breaches of Casumo and Videoslots.
Today we've announced that we have taken widespread regulatory action against online casino operators and senior management https://t.co/HUZ7vJQfdA pic.twitter.com/zMUHwCIGWs

— Gambling Commission (@GamRegGB) November 29, 2018
On January 16th, 2018, Casumo Services Limited received a notice that the UKGC was starting a review of its operating licence, and on May 10th, 2018 the Commission decided to refer the case to its Regulatory Panel for a final decision. The Regulatory Panel found that the operator failed to comply with the social responsibility codes of practice and violated its license conditions regarding anti-money laundering measures (AML).
Following the findings, the UKGC's Regulatory Panel has made a decision to impose a financial penalty amounting to £5.85 million to the company. In addition, a warning has been issued under section 117(1)(a) of the Act and additional conditions have been imposed as part of the company's operating licence under section 117(1)(b) of the Act.
Videoslots Limited also faced regulatory action from the UK Gambling Commission. Following an investigation, the regulatory body found that a number the operator had violated a number of its licence conditions related to money laundering. In addition, there has been a breach of licence conditions related to personal management offices, key event notification and customer interaction.
As the UKGC has revealed, the identified failures raised major concerns regarding the effectiveness of the management and mitigation of risks to the licensing objectives of Videoslots which were in action at the time of the operator's compliance was assessed in September 2017.
Videoslots faced a regulatory settlement package, consisting of a £1-million payment in lieu of a financial penalty which would be redirected to National Responsible Gambling Strategy projects. As mentioned above, the operating licence of the company will also see voluntary placing of additional conditions added.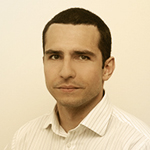 Daniel Williams has started his writing career as a freelance author at a local paper media. After working there for a couple of years and writing on various topics, he found his interest for the gambling industry.