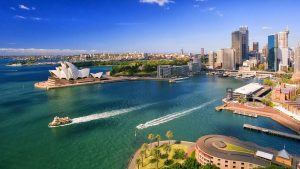 The prevalence of problem gambling among international students in Tasmania is several times higher than the rates estimated for the entire adult population in Australia, figures from a recent study have revealed. Male international students, in particular, are much more likely to be problem gamblers, researchers explain, adding that nearly 15 per cent of them struggle with some form of compulsive or problem gambling.
The survey, conducted by researchers at the Centre for Rural Health, University of Tasmania (UTAS), polled 1,395 students of the university and found that 56.3 per cent of domestic and 38 per cent of international students reported participating in some type of gambling over the past twelve months. Problem gambling, however, was more common for international students on campus, according to the results, as 2.6 per cent of them fell within the problematic gambling range in the Problem Gambling Severity Index (PGSI). In contrast, only 1.4 per cent of domestic students exhibited problem gambling behaviours, even though more than half of them were gamblers.
In the report, issued earlier this year, researchers cite figures for the problem gambling rates within Tasmania and Australia in general. Comparing them to the 2.6 per cent of international students who are classified as problem gamblers we can see a significant difference that should be a cause for concern. Around 0.5 per cent of the adult Tasmanian population and roughly 0.5 to 1.0 per cent of Australians aged 18 and up are within the problem gambling category. In addition, male international students exhibit particularly high rates of problem gambling behaviours. Around 15 per cent of them fall within this category.
When asked about the reasons for gambling, most students (84% of international and 75% of domestic students) admit that they gamble for fun. Many of them, 60 per cent of international and 67 per cent of domestic students, also cite the chance of winning big money and excitement (60% and 55%, respectively). Other reasons include escaping boredom, considering gambling a mental challenge, a sense of achievement, and relaxation.
The report also finds a correction between problem gambling and other unhealthy behaviours. Students who are classified as problem gamblers also had higher levels of smoking, alcohol (or substance) use, and poorer mental health, than people in the other PGSI categories. Despite the well-known adverse effects of problem gambling on the well-being, seeking professional help is not very common, the survey reveals. Around 71 per cent of domestic and 50 per cent of international students admit they have
Major Risks for International Students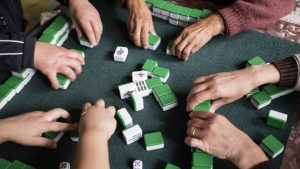 Statistics show that the majority of international students (roughly 62%) have engaged in some form of gambling for the first time in their home countries. Others come from countries such as China where most types of gambling are illegal and arrive in Australia where they are exposed to gambling advertising, casinos, and betting shops. Casino table games were played by around 15.7 per cent of international students, according to the report commissioned by the Department of Health and Human Services, Tasmania.
Still, many of foreign students find traditional games more appealing – popular forms of gambling for them are mah-jong and snooker games (12.3% versus 8.0% of domestic students). Sports betting, on the other hand, is more popular among domestic (10.5%) than international students (7.6%).
According to the Council of International Students Australia (CISA) national president Bijay Sapkota, some foreign students gamble in order to be able to pay their tuition fees. As the expenses for fees, transport, and accommodation increase every year, students feel the pressure to earn more money, even if it includes gambling activities they have not engaged in before. Paired with the accessibility of legal gambling in Australia and Tasmania, this urge to earn more is prompting students to gamble.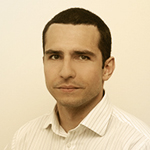 Daniel Williams has started his writing career as a freelance author at a local paper media. After working there for a couple of years and writing on various topics, he found his interest for the gambling industry.