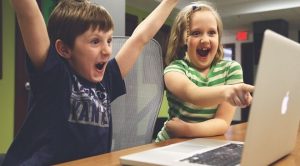 At the end of last week, two popular YouTubers have faced harsh criticism after allegations that they have been promoting a gambling website to their children audience.
As information emerged, two vloggers who are popular with British teenagers – Sheffield-based Morgan "Morgz" Hudson and the American Jake Paul – have encouraged their underage watchers to check out a "mystery box" website which offers its visitors the chance to try winning various items when they make a payment.
Currently, the UK Gambling Commission (UKGC) is making an assessment of the MysteryBrand website, which provides customers to pay some money and open virtual boxes which could bring them various items. There are a number of categories, each priced differently. When they pay for opening a certain box, they see it "open" and can choose to either sell the prize back to the site for part of its retail prize or keep the item and get it delivered to their home.
As The Times revealed, the local children's commissioner categorised the service as gambling and further explained that it included items that would be attractive to children. Currently, the UK advertising rules suspend gambling advertising to be aimed at persons under the legal age of 18, especially by being associated with "youth culture".
The children's commissioner, Anne Longfield, described mystery boxes as gambling products, The Times reported. Ms Longfield further reminded that gambling has become a serious problem for a large number of underage individuals, and many mystery boxes products are actually created to be particularly appealing to children, despite the fact that gambling operators claim they do not target under-18s.
Company Says Its Services Are Not Comparable to Gambling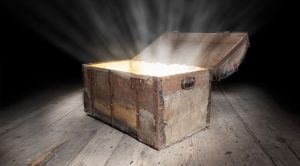 The video is labelled as an "#ad" and depicts the 21-year-old American vlogger Jake Paul while spending $99.99 to try to win a pair of pricey trainers, and $14.99 to try to win Apple-branded products. He made a number of attempts in each category, during which he got cheaper items, the video showed him winning the expensive trainers and Apple products.
A link to the MysteryBrand website is also included in the video.
A similar video, which has been removed from YouTube, showed the 17-year-old British vlogger "Morgz" Hudson spending about £800 on the website to win goods estimated to over £3,000. As The Daily Beast wrote, an affiliate link to MysteryBrand website was included in the video, and the channel was paid at the time when the purchases at the website were made.
The two YouTubers have faced a wave of strong criticism for promoting a gambling website to children.
The Times has reached the two YouTubers, neither of whom responded to the requests for comment. The news outlet also reached Poland-based MysteryBrand, but it did not respond to requests for comment. The company, however, told the BBC that its service could not be compared to gambling and reminded that its website's services are not allowed for individuals under the age of 13 or for the ones who have not turned the valid age.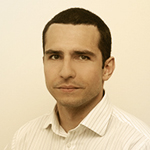 Daniel Williams has started his writing career as a freelance author at a local paper media. After working there for a couple of years and writing on various topics, he found his interest for the gambling industry.