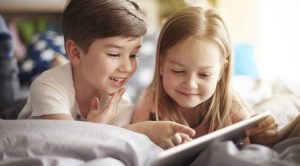 For a few years now, UK legislators are targeting the local online gambling industry as a part of a larger nationwide crackdown aimed at setting stricter gambling regulations. So, in 2018 a new set of regulations was imposed on the British iGaming sector, and more specifically on online gambling advertising so that underage individuals are better protected against possible gambling-related harm.
Some of the regulations have suspended certain online casino games from being associated with subjects from pop culture and animation which are mostly associated with younger audiences. According to regulators, the use of such illustrations and cartoon characters in gambling advertising could attract underage individuals to gambling, which on the other hand, could end up with a serious detrimental impact on these children. This is exactly why UK gambling regulators decided to ban online games from advertising and featuring gambling components to people under the age of 18.
According to recent surveys, local children, on average, own a smartphone by the age of seven. This means that such children are frequently exposed to app game marketing from a very young age, with online gambling operators often taking advantage of the extreme growth of the sector and even targeting children on purpose. Despite the efforts which British regulatory authorities invested into scrutinizing the industry, questions whether their work has actually been successful still remain.
Some online gambling brands based in the UK have opposed to the stricter regime imposed by the regulatory bodies in the country, saying that the new advertising rules were unnecessarily restrictive in a manner which is harmful to their businesses.
Such gambling operators have shared their concerns that the tighter regulation would end up with bigger losses for them. Some of them have also added that certain graphics and references that could be made to pop culture are equally appealing to adults and would not necessarily target children.
Children Gamble Both Off- and Online, Regulators Report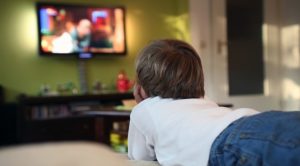 According to reports provided by the UK Gambling Commission (UKGC), about 12% of the children from 11 to 16 years old follow a gambling operator on a social media, while 13% of these underage individuals have gambled.
The major gambling regulator in the UK revealed that boys are twice as likely to be affected by gambling advertising materials than girls and are usually the ones who get more engaged with gambling.
However, iGaming is not the only form of gambling which is reached by minors. In fact, regular brick-and-mortar betting shops and pub slots are much preferred by underage persons, with reports showing that as many as nine out of ten British pubs do not manage to prevent children from gambling.
As confirmed by the UKGC Executive Director Tim Miller, children tend to gamble not on licensed casinos, bookmakers or bingo providers, but in an informal environment which is hard to be regulated, such as card games with other children or private bets between friends.
The widely-discussed loot boxes offered in video games are also growing in popularity among British underage individuals. According to anti-gambling campaigners, they are a form of gambling, since players pay for a box containing in-game items which are not revealed to them until they have paid to open the loot box. For the time being, loot boxes are still legal in the UK, but regulators have them closely monitored.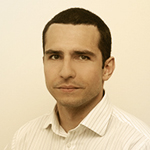 Daniel Williams has started his writing career as a freelance author at a local paper media. After working there for a couple of years and writing on various topics, he found his interest for the gambling industry.