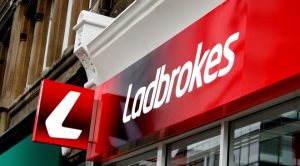 British bookmaker Ladbrokes Coral, which was acquired by GVC Holdings in March 2018, is reportedly encouraging its betting outlet staff to help as many customers sign up for an online account with the brand in case they do not want to be among the ones set to lose their jobs.
According to letters circulated among employees, which were seen by The Guardian, the gambling operator intends to shut down up to 1,000 of its betting shops over the next 18 to 24 months. Currently, the company has about 3,500 betting outlets in the country. Ladbrokes has previously revealed that it would be forced to close some of its betting shops due to the Government's crackdown on controversial fixed-odds betting terminals (FOBTs) under which the machines' maximum betting stake is to be slashed from £100 to £2.
Now, it has become clear that the expected layoffs will be decided via a ranking system, in which the bookmaker's staff is to be grouped by area and employees will be competing against each other on certain criteria which they would have to meet in order to avoid being dismissed.
As The Guardian learned, customer service managers are among the roles which are to be subject to layoffs. The judgement will partly be made on their performance in an online test, which will account for 40% of their overall score. There will also be a face-to-face interview which will account for 20% of the employees' score, while a disciplinary record of the staff member will make up 10%.
The last 30% of their total score will be based on the number of players customer service managers manage to persuade to sign up with the company's website in order to help Ladbrokes neutralise at least some of the difficulties it will face due to losing its FOBT revenue.
Company Faces Criticism for Its New Employee Evaluation System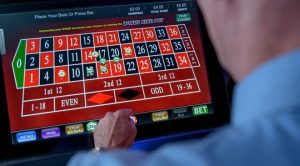 The information, however, raised some concern from the trade union Community. Carolyn Harris, an eager anti-gambling campaigner and a Member of Parliament from the Labour Party, also shared her worries provoked by the above-mentioned system for evaluation.
Ms Harris described the decision of Ladbrokes to make its employees compete in such a way for their jobs as "totally disgraceful". She further scolded the gambling operator to make its workers take advantage of vulnerable people and encourage them to go online and gamble. The Chair of a cross-party group focused on tackling gambling-related harm further blamed the company for seeking to drive problems online at a time when local communities are already suffering from the negative impact of the fixed-odds betting machines.
An anonymous staff member has reportedly shared some comments on the new evaluation system with The Guardian, saying that many betting shop employees do not approve of the fact that their work is to be judged on pushing customers to sign up with the company's website. Apart from that, some commented that it was "ethically wrong" and "massively flawed" for the company to do that. Not to mention the fact that staff members who are employed in more busy betting outlets would be given an advantage in the "competition".
Ladbrokes was also reported to have sent a memo to its employees, informing them that a decision on betting shops closures will be made after a 45-day period of "collective consultation" is through. Also, no layoffs are to be carried out before May 1st.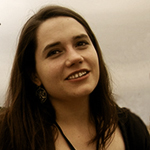 Olivia Cole has worked as a journalist for several years now. Over the last couple of years she has been engaged in writing about a number of industries and has developed an interest for the gambling market in the UK.