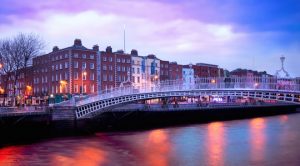 An Irish minister has shared his frustration about the delay in introducing new laws to regulate the local gambling industry. At the same time, the junior minister at the Department of Justice, David Stanton, has confessed that he is powerless to address spreading gambling addiction, describing the problem as a health issue.
Speaking at a meeting of the Oireachtas Justice Committee a couple of days ago, he explained that he could work to restrict gambling advertising in the country and prevent gambling from being popularised, but shared that addressing problem gambling was not his responsibility.
Minister Stanton reminded that problem gambling and gambling addiction is present even in jurisdictions which feature strong gambling regulation. He, however, described gambling addiction primarily as a health issue which needs to be addressed with suitable treatment, but that is a matter that should be addressed by the Department of Health.
Mr Stanton faced some criticism on the above-mentioned stance. He was also criticised for Irish lawmakers' lack of action in terms of the controversial gaming machines, which have been considered one of the major drivers of constantly rising gambling addiction rates. The minister, however, said that he could not judge on the gambling machines, as he was unable to say that they were illegal.
Stanton Insists Online Gambling Should Be Addressed by New Gambling Law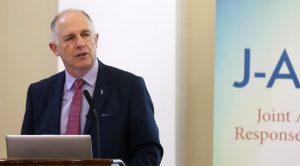 A new and independent regulatory body responsible for the licensing of all gambling operators in Ireland is set to be established under the Gaming and Lotteries Amendment Bill, which was recently approved by the local Government. The new piece of legislation would also set up a social fund aimed at providing professional treatment for players dealing with problem gambling funded by a levy paid by gambling license holders.
Minister Stanton has explained that a previous version of the updated piece of legislation had not made progress partly because some amendments needed to be made in order to reflect the addition of online gambling and its rising popularity.
The development of the Irish gambling industry has made it necessary for local authorities to set up a consistent and effective approach in regards to licensing. The legislation under which monitoring and regulation are carried out had to be up to date, in order to be able to protect vulnerable individuals and prevent gambling addiction from spreading nationwide. So, the bill needs to contain measures to deal not only with the increased promotion of gambling but also to address other issues related to gambling, such as fraud and money laundering.
Irish legislators have been facing harsh criticism for their lack of action to address the need for adequate legislation and regulation of the constant development of the gambling industry and the consequences associated with that. Unfortunately, for the time being there has hardly been any action and progress of the promised legislation, with the authorities seeming to be turning a blind eye on the most urgent issues in the country's gambling sector.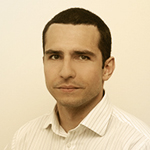 Daniel Williams has started his writing career as a freelance author at a local paper media. After working there for a couple of years and writing on various topics, he found his interest for the gambling industry.