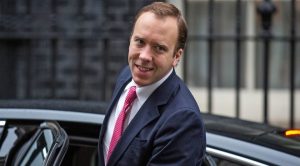 The Secretary of State for Health and Social Care, Matt Hancock, plans to force the UK bookmakers to raise no less than £100 million on an annual basis to fund gambling addiction initiatives.
The Tory politician is promising to impose a minimum 1% compulsory tax on British bookmakers profits. It is intended that the levy would be used to pay for more research and treatment programs for problem gambling, as the authorities will continue their cooperation with charity organisations.
Mr Hancock, who is likely to occupy the Prime Minister position as a replacement for Theresa May, has also revealed his intentions to expand the network of specialists clinics which provide professional help to people who deal with serious gambling addiction. Similar levy was demanded by Tom Watson, the Deputy Leader of the Labour Party, in 2018.
He has commented that gambling addiction brings a lot of harm to society and its most vulnerable members. In his opinion, the UK betting industry has not taken the issue seriously enough and has failed to act responsibly and address the harm caused by gambling.
The measure has been proposed because voluntary contributions scheme has not been successful. Last year, the former Sports Minister Tracey Crouch warned local bookmakers that they had been given a last chance to reconsider their behaviour because of their failure to voluntarily contribute to gambling charities which take care of problem gamblers across the country. Bookmakers, on the other hand, have asked for more transparency regarding the way their money is used.
Labour Party Has Previously Address the Need for Stricter Regulation to Tackle Problem Gambling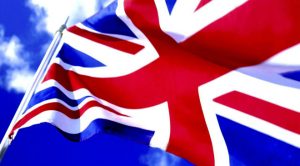 According to experts from the UK Gambling Commission (UKGC), there are more than 430,000 problem gamblers in the UK. The total cost of gambling addiction to local society is estimated at about £1.6 billion in health costs, welfare, employment, etc.
The recently-revealed move comes after Mr Hancock launched his campaign on Monday and made a promise to boost the National Living Wage to more than £10 an hour. Another pledge made by Mr Hancock at the beginning of his campaign was to reduce working people's taxes as soon as the country could afford that.
A powerful, modern and refreshing campaign launch by @matthancock today #LetsMoveForward pic.twitter.com/W5TgwJrsJy

— CeCe Sammy (@cecesammy) June 10, 2019
Back in September 2018, the Labour Party has revealed plans for a £140-million tax on all gambling companies in the UK as part of a new nationwide crackdown.
At the time, the party's Deputy Leader Tom Watson explained that a compulsory levy of 1% would be imposed on the gross gambling yield generated by operators, with the money being intended to help pay for problem gamblers treatment. Apart from that, the Labour Party also unveiled plans for a ban on the use of credit cards for gambling, as well as for a "whistle-to-whistle" ban on gambling advertising during live sports events.
All suggestions made by the Labour Party at the time came as part of a more radical gambling regulatory regime which had been proposed following a 1-year review. The changes were also proposed as more efficient measures to address spreading gambling addiction which has been turning into a public health emergency.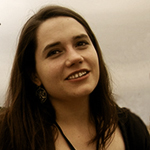 Olivia Cole has worked as a journalist for several years now. Over the last couple of years she has been engaged in writing about a number of industries and has developed an interest for the gambling market in the UK.