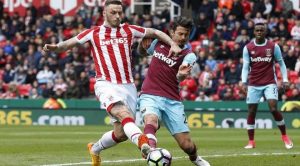 A campaign led by a recovering problem gambler from Manchester is calling for English football clubs to get more engaged with the dangers associated with gambling addiction.
The 28-year-old James Grimes has managed to stay away from gambling for almost a year now. The young man is aimed at making local football clubs to review their relationship with gambling companies, as many operators are currently being displayed as the clubs' sponsors. Mr Grimes is now leading a group of supporters of the Big Step Challenge, which has started its journey from Manchester-based Etihad Stadium and includes eight other clubs which are being sponsored by gambling operators. The Big Step Challenge is set to finish at the Old Trafford.
As Grimes has explained, the Big Step Challenge originated from his personal experience as a recovering problem gambler and his understanding that the exposure to gambling services through football from a young age could make things worse.
Today, the group of enthusiasts is set to arrive at Bolton Wanderers stadium and plans to have a meeting with club's officials in order to discuss the possible actions which the club can take to help its supporters who are considered at risk of becoming problem gamblers. A spokesperson for Bolton Wanderers revealed that the football club supports responsible gambling, so it also supports the Big Step Challenge.
Campaigners Trying to Raise Problem Gambling Awareness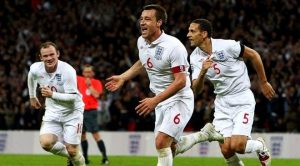 As explained by the UK Gambling Commission (UKGC), problem gambling is defined as a behaviour associated with gambling behaviour which causes harm to both people who gamble and their family, friends and others who are close to them.
Currently, there is a large number of gambling addicts in the UK. According to the 2018 Gambling participation report released by the major gambling regulatory body in the country. As revealed by the Commission at the time, 0.7% of the survey respondents are identified as problem gamblers. The UKGC has further revealed that 2.7% of gamblers saying they have felt guilty about their gambling, while 3.1% of them have bet more than they can actually afford to lose.
Apart from the 430,000 adult problem gamblers in the UK, there is a further 55,000 aged 11-16 and many more who are currently considered to be at risk of developing a gambling addiction. According to research, problem gamblers are 15 times more likely to commit suicide.
Football clubs in the UK have been long been scolded for their close relationships with the gambling industry, as many of them have been adding gambling operators as their kit sponsors over the last decade. According to anti-gambling campaigners, such sponsorships could send the wrong signals to children and more vulnerable people, making them believe that gambling is a normal, everyday activity and football and gambling are closely related.
Now, the Big Step Challenge group aims at raising money for Gambling with Lives, a charity organisation set up by families and friends of young people who had taken their lives as a result of their gambling addiction. Apart from that, the campaign also wants to raise awareness of the dangers associated with problem gambling, particularly among young people and football fans.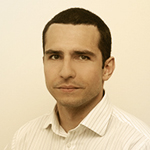 Daniel Williams has started his writing career as a freelance author at a local paper media. After working there for a couple of years and writing on various topics, he found his interest for the gambling industry.