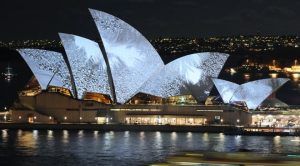 The Australian Football League (AFL) and Racing Victoria are currently developing a software platform aimed at strengthening the integrity of sports and racing in the country. Once operational, the system will track suspicious bets in real time by monitoring line-by-line transactions, account data, and participation of players or other essential personnel in betting activities.
In 2018, AFL, which is also the governing body for Australian rules football, partnered up with the racing authority in the State of Victoria, Racing Victoria, to establish Sports Wagering Integrity Monitoring Ltd (SWIM). As part of this project, the two sporting bodies intend to develop a bet monitoring software platform in order to improve the oversight on sports integrity and betting.
Currently, there is no comprehensive way to track individual wagers in live betting in the country and no system to intercept suspicious betting activity such as wagers placed by athletes. The SWIM system will have the ability to do all that along with collecting and assessing transaction data, including information from various betting operators.
The platform is not yet operational but its developers are already in discussions with the Federal Government for support, according to a Racing Victoria spokeswoman. Moreover, supporters of this system hope that once launched, the new platform will be integrated with the systems of other states in the country, so that it can gather data and provide analysis on the integrity of sports on a national level. It will have input from various sports and leagues, as well as real-time information and intelligence from various Sports Wagering Service Providers (SWSPs).
There are strong expectations about the joint venture of Racing Victoria and AFL in the midst of a betting scandal that saw Collingwood star Jaidyn Stephenson banned from 10 games for betting on matches he was playing in.
AFL Player Receives 12-Week Suspension for Betting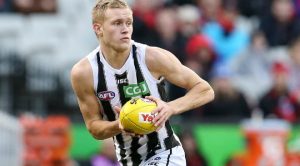 Collingwood's Jaidyn Stephenson was banned from 10 games and was fined to pay $20,000 on Wednesday after admitting he had placed 3 bets on games he took part in. Stephenson, who was suspended for 12 weeks, managed to make these bets by giving money to a friend and using another friend's account. In total, he wagered $36 and all three bets lost.
Stephenson has been suspended by the AFL for 10 matches and fined $20,000 for his gambling activity. A further 12 match suspended sentence has also been handed to the 20-year-old, who will be available to return to the field in the first week of finals should Collingwood qualify.

— Collingwood FC (@CollingwoodFC) June 19, 2019
The player placed multi-bets on three separate games – that Collingwood would win, that Stephenson would kick a goal, and that he would kick three or more goals. He also wagered on the team's winning margin, that Collingwood teammates to kick a goal, that they would kick two or more goal, and that they would have in excess of a number of disposals.
"I can't change the past, but what's most important is what I do next. I'm committed to spending my time on the sidelines reflecting on how I can make better decisions in the future."

Full Stephenson press conference 👇

— Collingwood FC (@CollingwoodFC) June 19, 2019
None of Stephenson's bets was successful and he admitted he had made a mistake as according to the AFL rules, players are simply not allowed to place wagers. He apologized to fans and denied the allegations of match-fixing.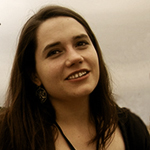 Olivia Cole has worked as a journalist for several years now. Over the last couple of years she has been engaged in writing about a number of industries and has developed an interest for the gambling market in the UK.