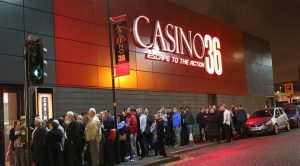 The UK Gambling Commission came up with new licence conditions for a casino operator that has faced criticism for money laundering and social responsibility failures.
After UKGC officers held an investigation, they detected failures of the operator to ensure adequate Enhanced Due Diligence (EDD), Source of Wealth (SOW) and Source of Funds (SOF) checks for 33 of its customers. Apart from that, the Commission also revealed that Casino 36 failed to make sure there was sufficient customer interaction at the time when customers were potentially showing signs of problem gambling and gambling harm.
Personal management licence holders at Casino 36 must undertake extra training as part of a penalty package for money laundering and social responsibility failures. https://t.co/wwAy3lYLwv pic.twitter.com/CdUrY4rTYP

— Gambling Commission (@GamRegGB) July 11, 2019
As part of the settlement between the casino operator and the UK gambling regulatory body, Casino 36 would have to divest £147,741 and make a £152,259 payment in lieu of a financial penalty that would be otherwise imposed on the company. In addition, personal management licence holders at the operator would have to undertake extra training. Casino 36 will also face the addition of further conditions to its operating licence.
The Executive Director of the UKGC, Richard Watson, has explained that stolen money could have flowed unchecked through Casino 36's operations due to the operator's failures and vulnerable customers were put at risk of being affected by gambling-related harm, which is unacceptable. Mr Watson reminded that gambling operators in the UK are obliged to understand their customer base and meet the anti-money laundering and social responsibility requirements of the regulator.
Casino Operator's Operating Licence Review Started in October 2018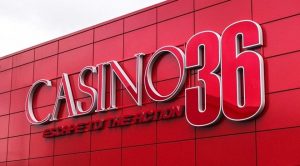 On October 8th, 2018, the UK Gambling Commission gave Casino 36 Limited notice that it would have commenced a review of the company's operating licence under section 116(2) of the Gambling Act 2005. These actions were prompted by suspicions that certain activities might have been carried out in violation of the licence condition, section 116(2)(a). Apart from that, the UKGC suspected that Casino 36 might have been unsuitable to continue offering the activities listed in section 116(2)(c)(i) of its licence.
At the time when the investigation began, Casino 36 held a Combined operating licence for a non-remote casino, under which it was allowed to operate as a casino venue, to provide facilities for sports betting services other than pool betting, to provide facilities for playing bingo. The operator also held an Ancillary remote operating licence for the same purpose.
The investigation held by the officers of the UK gambling regulatory authority found that the casino operator violated its Licence Conditions 12.1.1(1), 12.1.1(2) and 12.1.1(3) regarding anti-money laundering and failures to provide adequate customer EDD, SOW and SOF checks. Casino 36 also accepted alleged failures to provide sufficient customer interaction at times when customers were potentially displaying gambling addiction signs, which contradicted to Social Responsibility code provision 3.4.1(1).
Apart from that, the operator accepted that there had previously been confusion regarding its self-exclusion policy and the latter's implementation. The issue had been resolved before the licence review started.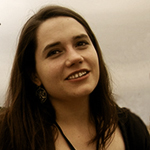 Olivia Cole has worked as a journalist for several years now. Over the last couple of years she has been engaged in writing about a number of industries and has developed an interest for the gambling market in the UK.