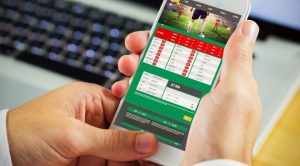 A doctor's surgery manager has faced a jail sentence for more than three years after misappropriating an amount of almost £700,000 of the National Health Service (NHS) to fuel her gambling addiction.
The 44-year-old problem gambler Karen Evans falsified patient records to steal cash which was intended for staff wages, medication and medical supplies and redirect the money to her two bank accounts for a period of 15 months. Then, she spent some of the money to pay her hills, going on holiday, and beauty and hair treatments, but most of the misappropriated funds were spent on online betting applications. Some of the online gambling operators which the woman has been placing bets with, are SkyBet, Betfred and Gala Bingo.
As it became clear during the hearing at the Minshull Street Crown Court, the woman has once even managed to win £120,000 and a free bottle of champagne but spent all the money on other bets within a few days.
As a result of the fraud, four of the five doctors who worked at the surgery were forced to leave or take early retirement.
Ms Evans admitted two charges of fraud by abuse of position and received an imprisonment sentence for three years and four months.
Court Judge Reveals a Three Years and Four Months Jail Sentence
The surgery manager's wrongdoings were eventually discovered when a probe was launched by doctors at the Failsworth Group medical practice after they had to arrange an overdraft of £25,000 to pay the staff.
During the court hearing, it became clear that Ms Evans started working at the above-mentioned medical practice in December 2016 and started using the fraudulent scheme only a month after being appointed into the position. By the time when the misappropriation was found, she had managed to make 327 transactions that were worth £582,265.65.
Prosecutor Duncan Wilcock revealed that a total of 323 patient records had been falsified, with nine of them being marked as end of life care, despite they were not such patients and they had to be reassured that they were not in an end of life situation. As revealed by the prosecutor, the investigation found that the money was primarily spent on online gambling.
As found during the investigation, Ms Evans had also stolen £77,000 from another medical practice located in Hattersley where she worked from 2012 to 2016.
The defendant's lawyer Robert Smith explained that the woman had suffered many difficulties in her life, including drug misuse and domestic violence. Apart from that, Mr Smith also said that the 44-year-old woman had a drinking problem and an addiction to codeine medication, and she has used gambling on mobile phone applications as a means to escape these problems.
At the time when Judge Maurice Greene announced the jail sentence, he said that the scam the problem gambler used was "calculated and cruel" and said that her actions had caused much distress to some patients.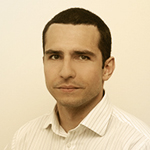 Daniel Williams has started his writing career as a freelance author at a local paper media. After working there for a couple of years and writing on various topics, he found his interest for the gambling industry.