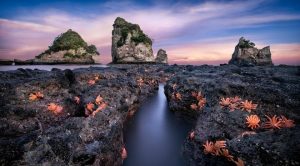 More residents of the Southland region in New Zealand are seeking help for their gambling addiction.
According to records, a total of 91 residents of the Southland region sought help for their problem gambling for the first time in the 2017-18 fiscal year, which brought the overall number of gambling addicts looking for professional help in that period rise to 159. However, the local authorities have explained, that the actual number of Southlanders struggling with problem gambling could be much higher as many people feel ashamed by the social consequences which they could face by looking for help.
Richard Taylor, who is an Addiction Manager at the Ministry of Health, also confirmed that much of the gambling-related harm, especially the one caused by controversial poker machines, went undocumented. He also noted that the majority of people who experience gambling harm often do not seek professional help for dealing with their addiction.
The trend was also confirmed by the Chief Executive Officer of Nga Kete Matauranga Pounamu Charitable Trust, who explained that people often feel ashamed by the fact that they had used food or rent money to fuel their gambling habit.
Tigher Regulations on Controversial Poker Machines Considered in New Zealand's Southland Region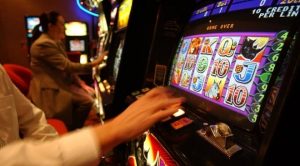 The councils of Southland District, Gore District and Invercargill City are currently reviewing their policies regarding gambling machines.
As revealed by Michael Morris, a legal support manager of the City Council, the number of machines would be limited under the proposed policy. Currently, there are 284 poker machines, which number would be reduced by 37 to 247. In addition, the local authorities are considering to unveil a self-exclusion option from all venues in Invercargill at once.
The existing gambling venue policy of the Southland District Council does not allow replacement of pokies, but broken machines could be repaired. Also, no new poker machine licences could be issued. The only change of this policy involves no permission for the terminals to be relocated. As revealed by Robyn Rout, a Southland District Council policy analyst, the Council has received seven public submissions on the draft policy during the consultation period which took place earlier in 2019.
According to the Southern Trust, the NZ Community Trust and the Gaming Machine Association, poker machines were a valid form of entertainment which also contributed to the local communities, though venues were already subjected to strict regulation.
Apart from the three above-mentioned organisations, submissions were made to the District Council by the Problem Gambling Foundation, Nga Kete Charitable Trust, Southern District Health Board and Life Education Trust. The four organisations said that problem gambling had a devastating impact not only on problem gamblers themselves but also to their families and entire communities.
According to anti-pokie campaigners, without controversial poker machines more of the money would have stayed in the community and would have been spent on various services, food, clothing, etc. Currently, 10 of the 17 venues offering poker machines are being overseen by the Invercargill Licensing Trust.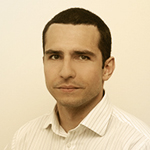 Daniel Williams has started his writing career as a freelance author at a local paper media. After working there for a couple of years and writing on various topics, he found his interest for the gambling industry.