A UK problem gambler who was sued by his former employer for theft landed a new position as a casino employee. The 24-year-old Daniel Harrington helped himself to more than £10,000 while working as a chef manager at an eatery operated by Dine Contract Catering.
Harrington worked for the Warrington-based catering company for three years. During this period, the now-former employee developed mental health issues and a severe gambling problem. Harrington, originally from Oldham, was tasked with cashing up the eatery's proceeds and delivering financial reports to the employers.
Harrington's Employers Were Unaware of His Gambling Addiction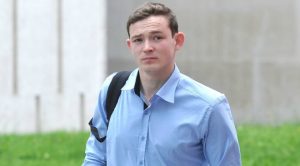 The employers of the 24-year-old problem gambler had no clue the man struggled with addiction. They held him in high regard until they started noticing some of the money that was supposed to be collected had gone missing.
During Harrington's court hearing it was established the man provided various excuses for the missing cash. He tried to vindicate himself by explaining he had forgotten to send the money for collection or that some of the cash collections were cancelled for the purpose of cost reduction.
When the employers requested a key for the safe where the money was kept, Harrington first claimed he had forgotten to bring. Then he gave them a key that would not fit in the lock. A locksmith eventually opened the safe where the problem gambler's employers found the meagre amount of £120 in small change.
Harrington's employers had him arrested after he failed to produce an adequate explanation as to why the money was gone. The problem gambler pleaded guilty during his court hearing, admitting to the theft of £10,787 in total. He described his gambling addiction to the magistrates as "horrible".
Judge at Court Hearing Disapproves of Harrington's New Casino Position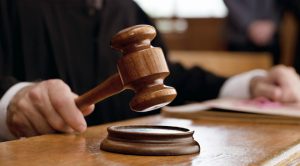 The 24-year-old explained that now that he is suspended by his former employers he works two jobs, as a chef during the day and as a team leader in a gambling establishment in the evening. Judge Suzanne Goddard of the Manchester Crown Court took issue with Harrington's new position at the hearing, describing the casino floors as a "very dangerous environment" for a gambling addict.
Harrington disagreed with the magistrate. He told the court his new job has had a positive impact on him and has helped him a lot with controlling his addiction. The young man explained he has succeeded in cutting his weekly betting expenses down to £10 but is working towards kicking his gambling habit altogether.
The Manchester Crown Court sentenced the 24-year-old Oldham native to a year in prison but the sentence was suspended for 18 months to allow for a period of probation. Harrington is to carry out 100 hours of community service and 15 days of rehabilitation activities.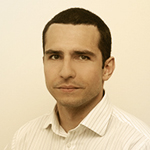 Daniel Williams has started his writing career as a freelance author at a local paper media. After working there for a couple of years and writing on various topics, he found his interest for the gambling industry.