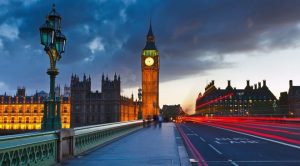 The number of customer complaints about UK gambling operators has increased by nearly 5,000% over the past five years, with compulsive gamblers claiming that local bookmakers still use various enticements such as special offers and bonuses to attract them even they have asked to be excluded from the companies' mailing lists.
According to some UK Gambling Commission (UKGC) figures that have been obtained by BBC Panorama, there has been a massive increase in the number of complaints over the past half a decade. Their number rose from 169 in 2013 to a record 8,266 in 2018. The rise in the number of complaints about gambling operators follows a massive increase in gambling participation and problem gambling rates over the past decade.
The large gambling companies which operate in the country have already promised to raise their contribution aimed at helping problem gamblers and they have revealed they are working on a plan aimed at reducing gambling-related harm. According to preliminary reports, the increased amount which is to be contributed by the firms to gambling charities would amount to £60 million on an annual basis.
The UK gambling sector has been subjected to rapid expansion since the Government liberalised the restrictions on betting and advertising in 2007. Unfortunately, gambling addiction rates also experienced massive growth, rising almost twice as much as the ones reported a decade earlier. According to data released by the UKGC, British punters lost a record £14.5 billion in 2018.
Customers Become More Demanding to Gambling Companies, According to UKGC CEO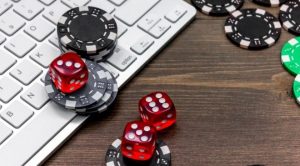 According to the Chief Executive Officer of the UKGC, Neil McArthur, there were complex reasons for the rise in complaints over the past half a decade. He explained that the regulators have been pushing the industry to know its customers, so the increased number of customer complaints was a good thing in a way because it suggested that British consumers were becoming more demanding to the gambling firms.
Some anti-gambling campaigners have shared their fears that local gambling operators have been providing players with various incentives in order to keep them interested in the services they provide. Increased gambling advertising on television and social media channels has also been one of the factors which have led to rising gambling addiction rates. The biggest increase in gambling participation rates has been reported in online gambling, which is becoming a more preferred option by British gamblers over the past few years due to its easy accessibility and convenience.
As previously reported by Casino Guardian, the top five gambling operators have recently promised to increase the funding they provide for problem gambling treatment so that the amount of £60 million a year is available as funding to gambling charities engaged with research, education, prevention and treatment of gambling addiction. However, critics have claimed that the initiative would hardly provide enough money to tackle problem gambling and gambling-related harm effectively, and have described as a "bribe" to industry regulators.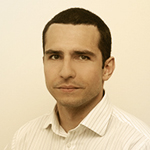 Daniel Williams has started his writing career as a freelance author at a local paper media. After working there for a couple of years and writing on various topics, he found his interest for the gambling industry.