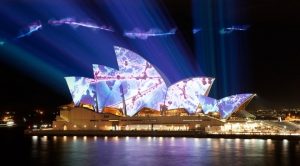 Currently, Australian customers are literally bombarded with gambling advertising materials whenever they decide to watch a live sporting event. Players are wearing kits which display the logos of sports betting operators, and a large number of TV ads are being aired during live sports events.
But another trend emerged, making anti-gambling campaigners worried about the consequences which such aggressive gambling advertising could have on sports fans. It seems that Australian people's smartphones are being increasingly invaded by gambling companies and their advertising materials and operators are seeking new ways of reaching potential customers at a time when new gambling advertising rules are being deployed.
According to data provided by ABC News derived from research at CQUniversity, gambling companies have been sending private messages which encourage customers to place bets, with this method having turned out to be particularly effective when it comes to online gambling operators. The rise in popularity seen by smartphones over the last few years has given grounds to the companies to believe that they can use the devices to promote their services to local customers and encourage them to place bets via a great variety of sports betting applications.
Text Messages More Efficient Than Emails in Sports Betting Promotion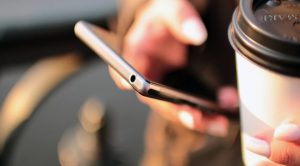 According to the research held by ABC News, on days when people receive such messages on their smartphones, they tend to be more active and place more bets. On the other hand, estimates have shown that there are between 5% and 12% of Australian residents who experience gambling-related harm on an annual basis.
In the study, ABC News asked 98 individuals who bet on sports and 104 who bet on races to complete daily surveys for a week. It became clear that during the seven-day period, each sports bettor received an average of 2.3 text messages and 3.7 emails, while race bettors received 4.3 text messages and 6.5 emails. It turned out that many of the messages came as part of regular promotions available to most or all customers of the sports betting operators. On the other hand, there were messages which suggested that the individual receives a personalised offer.
The study was also aimed to check the amount individuals had placed in the past 24 hours, as well as the overall amount they intended to place in bets over the next 24 hours. This allowed the researchers to compare players' intended expenditure with the actual amount being spent. The results, on the other hand, suggested that emails made customers think about betting, but it was text messages which were more likely to actually encourage people place bets, at least within the following 24 hours.
According to expectations, text messages sent from gambling operators to their customers could increase in the months to come. The explanation why is simply – this form of gambling advertising is efficient and relatively inexpensive, especially in comparison to other forms of advertising. Also, smartphone use is rising by the day, and the text messages received by smartphone users are opened more quickly.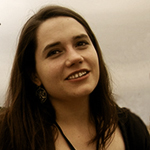 Olivia Cole has worked as a journalist for several years now. Over the last couple of years she has been engaged in writing about a number of industries and has developed an interest for the gambling market in the UK.