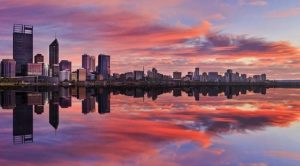 Community organisations in Western Australia have recently shared their disappointment with the fact that the ban on virtual gaming machines was lifted in the state to allow local punters to place bets on virtual racing machines.
On September 4th, the Legislative Council of the state's Parliament voted to pass a legislation reform package for the racing industry in Western Australia. Its implementation is also expected to make the WA TAB possible. Apart from that, the piece of legislation also included a provision under which TAB outlets would be allowed to offer simulated gambling to their customers. Some community organisations, however, fear that such a step could facilitate the implementation of poker machines, also known as pokies.
The WA Parliament faced accusations from the Western Australian Council of Social Service which has accused it of deliberately voting to boost gambling harm in the local community.
According to the leader of policy and research at WACOSS, Chris Twomey, many public health experts and leading community services had gotten in touch with some council members to raise concerns regarding the simulated racing machines' impact. Mr Twomey has shared that an increasing number of people has been facing gambling-related harm, a trend which some community groups have warned about.
The Rest of Australia Focused on Reducing Gambling and Gambling-Related Harm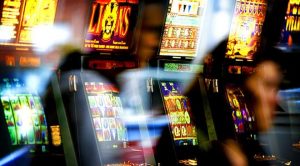 Western Australia has been different from the rest of the Australian states in terms of pokies, as it has been having stricter rules in place to prevent such controversial electronic gaming machines from being operated from any other place than the only casino in the state.
Now, according to some experts, it was an irony that the rest of Australia was trying to reduce gambling by imposing stricter regulation, while Western Australia seems to be doing exactly the opposite thing by steps towards liberalisation of its gambling market. Mr Twomey has explained that from his group's point of view, anything which boosts the gambling opportunities and could potentially increase the rates of gambling-related harm is not acceptable.
He ignored the arguments that the animated racing game Trackside of TAB had more in common with actual racing than controversial poker machines. Mr Twomey said that simulated racing is an electronic gambling machine, reminding that the winner is randomly generated, and the odds are generic.
Other organisations, such as AnglicareWA, also criticised the move, calling it a disgrace. The Chief Executive Officer of AnglicareWA, Mark Glasson, has explained that despite the moves made to liberalise the state's gambling market, it was not too late for the state government to change its decision. He called for Labour Members of Parliament to prevent gambling-related harm which could be brought to families in Western Australia as a result of the above-mentioned decision.
Treasurer Bet Wyatt, however, accused local community organisations of hypocrisy. He reminded that some of the protesting organisations have actually been getting considerable benefits from money derived from gamblers in Western Australia.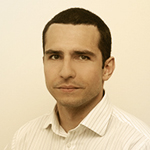 Daniel Williams has started his writing career as a freelance author at a local paper media. After working there for a couple of years and writing on various topics, he found his interest for the gambling industry.