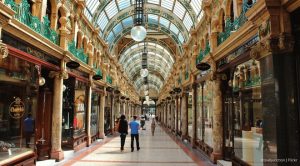 A new report has revealed that around 30,000 Leeds residents are exposed at risk of gambling-related harm. The report, published by Leeds City Council, has also estimated that there are currently around 10,000 gambling addicts in the city and that local young people, as well as adults with mental health issues and the ones on low incomes, are the most vulnerable members of society, which makes them most at risk.
The newly-unveiled report showcases results from research that was carried out by Leeds Beckett University to study the prevalence of gambling addiction in the city. The revelations have been made shortly after the official opening of the Leeds Gambling Clinic in September, which is set to provide a new support service for local residents who cannot handle their compulsive gambling habits and need some help doing that.
The new problem gambling support service is being offered in partnership between Leeds City Council, Leeds and York Partnership NHS Foundation Trust (LYPFT) and the gambling charity organisation GamCare. The clinic started operation last month. Part of the funding for the service is provided by a levy imposed on the Victoria Gate Casino under the so-called Schedule 9 agreement.
Certain Social Groups Find to Be More Predisposed to Problem Gambling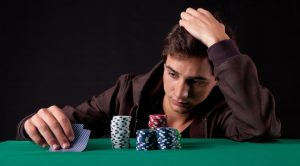 According to research on gambling in Leeds, other problems of local people were much more prioritised in the last few years, and less information about gambling addiction and gambling-related harm was available.
This was the reason why Leeds City Council commissioned a study in 2016, entitling Leeds Beckett University to carry out some research into the prevalence of problem gambling in Leeds. The aim of the research was to provide some basic knowledge for the problem and to guide funding of projects which aimed at preventing and tackling the harmful effect which problem gambling could have on society.
The most recent research found that there are around 10,000 gambling addicts in Leeds (which is about 1.8% of the city's adult population), while a further 30,000 people may be exposed at risk of becoming problem gamblers. In addition, the survey also found that whilst problem gambling can affect any person at any time, certain social groups are more predisposed to being affected by gambling addiction and negative consequences which have been associated with it.
As mentioned above, the groups which the research found to be most at risk, included young people and students, homeless people, some minority ethnic groups, adults who live on a low income, as well as adults who suffer from mental health issues. According to the report, it was not easy to accurately identify people dealing with gambling addiction because of the low levels of self-reporting. The results of the research have shown that most people feel shame about their gambling and the consequences and rarely report they are dealing with such issues.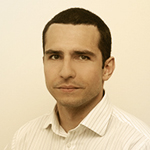 Daniel Williams has started his writing career as a freelance author at a local paper media. After working there for a couple of years and writing on various topics, he found his interest for the gambling industry.