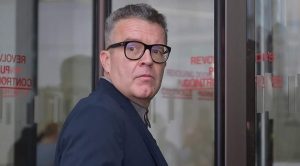 Last night, the most gambling reform advocate in the UK Parliament – Tom Watson – announced that he is to step down from his position as a deputy leader of the Labour Party. Mr Watson further revealed that he would not take part as a candidate for re-election in December's general election in the country.
The announcement came as a shock to everyone, as Tom Watson has been one of the veterans of the Labour party and there was hardly anyone who has expected him to quit from his proactive role in UK's frontline politics. The Labour Party's deputy leader would stay on his role until the general election that is scheduled for December 12th.
After 35 years in full-time politics, I've decided to step down and will be campaigning to overcome the Tory-fuelled public health crisis. I'm as committed to Labour as ever. I will spend this election fighting for brilliant Labour candidates and a better future for our country. pic.twitter.com/qGqiKTJ6br

— Tom Watson (@tom_watson) November 6, 2019
As explained by Mr Watson himself, he decided to step down from his position not because of political but personal reasons. The decision to quit, however, comes at a time when the Labour Party is being seriously shaken from the inside, with Watson having a series of clashes with the party's leader Jeremy Corbyn on issues regarding Brexit and antisemitism.
Considering the fact that Watson got directly elected to his role with over 50% of the Labour Party members' votes on the same day when Corbyn became the party's leader back in 2015, he was the one member of the shadow cabinet who was immune to dismissal or downgrade from the leader. For the next few years, the Deputy Secretary used that and managed to become alternatively influential within his party's inner structure, especially when it comes to matters associated with public health and anti-gambling campaigns.
Tom Watson Has Been Engaged with Public Health and Problem Gambling Issues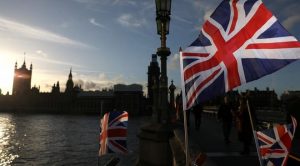 As mentioned above, throughout the years when he served on the role of a Labour Party's Deputy Leader, a variety of public health issues have become the focal point of Mr Watson's campaigns. The Labour Party's Deputy Leader, however, shared in his resignation letter to Corbyn that he would continue to devote himself on issues such as gambling reform, public health and obesity, stopping press intrusion, music and arts, etc.
The news of Mr Watson's resignation has been surprising not only for everyone at the UK political scene but has been shocking for the local gambling industry, too. In the last few years, the Labour Party's Deputy Leader has been one of the most eager campaigners for reforms in the gambling sector.
Thank you @tom_watson for your service to our party and your constituents. I know you'll continue to take on the vested interests of the Murdoch empire, big sugar companies and the gambling industry. This is not the end of our work together. pic.twitter.com/MpYLVklHdr

— Jeremy Corbyn (@jeremycorbyn) November 6, 2019
Over the years, Mr Watson has been very critical of the industry, with him insisting that a stricter regulatory regime should have been implemented in the country's gambling sector. He has been one of the largest critics of the fixed-odds betting terminals (FOBTs) and had long been calling for the Government to reduce their maximum betting stake to £2, a step that was finally taken in May 2018.
Apart from that, Tom Watson has been calling for the introduction of a gambling ombudsman – an idea, which was actually pretty well-taken by many stakeholders. He was also one of the most proactive campaigners who have been seeking to raise £100 million in funds for research, education, prevention and treatment of gambling addiction. Watson has also been planning to campaign for a blanket ban on football kits sponsorship agreements between British football clubs and gambling operators, as well as a wholesale revision of the so-called "white label model".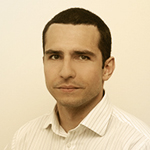 Daniel Williams has started his writing career as a freelance author at a local paper media. After working there for a couple of years and writing on various topics, he found his interest for the gambling industry.