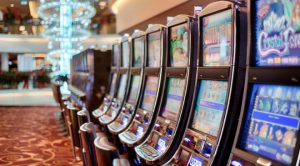 Gambling operator Federal Group has required from owners of pubs in Tasmania to continue paying rent on leased poker machines, even at a time when hotel owners have been forced to shut their operations down due to spreading coronavirus. This move, however, has been described by Senator Jacqui Lambie as an effort to make easy money during a "wartime scenario".
The beginning of the week saw the federal subsidiary Network Gaming write to the leaseholders of state's poker terminals to inform them that while Keno charges were set to be dismissed, it would continue to charge rent on Tasmanian electronic gaming machines, citing an ongoing commitment to pay the lease agreements with banks.
Hotel owners and managers, however, have not agreed with the above-mentioned decision, with one of them, speaking under terms of anonymity, revealing they were expected to make payments of about AU$1,500 every week for hosting the poker machines that could not bring them any revenue as pubs could not be opened.
The pub owner said that most hoteliers do not have the cash reserves or the relationship with the banks to make sure they get loan relief. According to such business owners, they should not be forced to pay such fees for the machines that could not be used at a time when businesses cease operations to prevent Covid-19 from spreading.
Tasmanian Pub Owners Eager to See the End of Federal Group's Monopoly on Pokies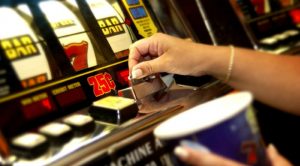 Currently, it is Network Gaming that maintains and monitors the poker machines in Tasmania. The body, however, is set to close to comply with the restrictions that the Government had unveiled recently to address the coronavirus crisis.
On Monday 23rd, the Federal Group revealed that it would close its community-based casino and pubs operations, with about 1,500 employees being stood down as part of the shutdown.
According to the independent Tasmanian senator Jacqui Lambie, the decision under which poker machine holders would still be charged rent, even though they will not be operational, is shameful. As mentioned above, Ms Lambie does not believe such an attempt to generate quick money is fair.
As explained by a spokeswoman of Federal Group, the pokies provided to the venues such as pubs are leased via an external provider. She further noted that Federal Group is set to try helping the venues seek some relief from local banks. This, however, is still not considered encouraging by most pub owners, who have been looking forward to seeking the end of Federal Group's monopoly on electronic gaming terminals across the state of Tasmania in 2023. The monopoly is set to be brought to an end under legislation that should have been taken into consideration and debated later in 2020.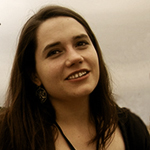 Olivia Cole has worked as a journalist for several years now. Over the last couple of years she has been engaged in writing about a number of industries and has developed an interest for the gambling market in the UK.