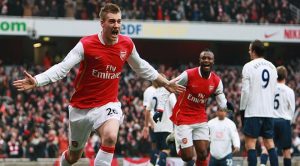 The former striker of Arsenal FC Nicklas Bendtner has revealed that he gambled away a staggering amount of £5.4 million on poker during his early days of the English Premier League (EPL) club.
The ex forward of the football club has confessed that he was hooked on the game of poker at the time. Bendtner revealed some details about his addiction on his Danish reality TV show, which he took part in alongside his girlfriend, Philine Roepstorff.
As revealed by the ex-Arsenal striker, he used to blow large sums of money on Texas Hold'Em at the time he was 19. Now, he claims to have learnt his lessons.
Bendtner revealed that he lost on poker what he called "an unrealistic amount" on poker at the time he was addicted to the game. He further noted that it would be hard for him to say how much exactly he had lost, but he has estimated the amount at around £5.4 million.
The former Arsenal striker explained that at the time he was in London, he used to get out of control at night, with large bets placed on his part. Bendtner further shared that he now places much smaller bets of around £12.
Bendtner Has Faced a Lot of Controversy in His Career as a Football Player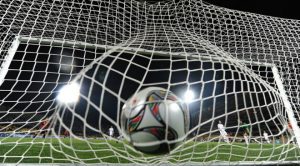 The Danish player has been followed by controversy since he emerged from the academy of Arsenal about 15 years ago.
At the time when Manchester United FC defeated Arsenal in a semi-final of the Champions League, the then-22-year-old player faced fierce criticism when seen partying at a London nightclub. Then, Bendtner faced an £80,000 monetary fine and a one-match suspension from UEFA following a guerrilla marketing stunt at Euro 2012 when he revealed the logo of bookmaker Paddy Power.
Bendtner also got accused of threatening a taxi driver in Copenhagen two years later, at the time when Arsenal FC had been eliminated from the Champions League by the team of Bayern Munich.
Nicklas Bendtner has not been the first EPL player who admitted he suffered from problem gambling behaviour. In fact, the last few years have seen many professional football players open up about their gambling addiction, with anti-gambling campaigners sharing some concern that an increasing number of professional athletes, especially in football, got hooked on gambling despite the rules forbidding them to place bets.
Back in February, when the Department for Digital, Culture, Media and Sport (DCMS) announced that Nigel Huddleston was appointed as the new Sports Minister, it also became clear that he would be responsible for overseeing the Commonwealth Games that are set to take place in Birmingham in 2022. Mr Huddleston is set to also play a major role in the gambling sector's review that is to determine whether gambling and bookmaker brands should be given the opportunity to be shown as shirt sponsors of local football clubs.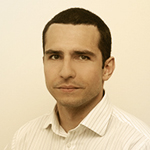 Daniel Williams has started his writing career as a freelance author at a local paper media. After working there for a couple of years and writing on various topics, he found his interest for the gambling industry.