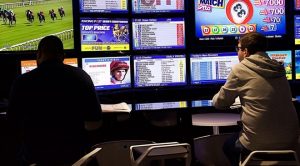 There are very few industries that have not been affected by the coronavirus crisis, with the gambling sector definitely not being one of them.
Although online gambling has registered an excellent performance and even growth during the coronavirus pandemic, companies operating in the retail gambling sector have suffered a massive blow by the shutdown measures that had been imposed to prevent further spread of the Covid-19 infection. Furthermore, UK bookmakers have predicted that the worst is yet to come.
The last few months have been difficult for most bookmakers due to the almost complete lack of sports events to bet on. This affected both land-based and online sports betting operators during the coronavirus crisis but companies claim they are still suffering the effect of the crisis. Even though many sports events and championships have resumed, sports matches are played with no audience, which makes them less appealing to consumers.
Still, as mentioned above, traditional betting shops not only in the UK but on a global scale are the ones that have been suffering the hardest blow in the gambling sector. Bookmakers have already warned that they could be forced to permanently close many of their betting outlets due to financial struggles – a step that would lead to massive job losses across the sector.
In fact, the entire gambling sector is preparing for a significant turnover decline in the months to come. Although the projections vary, many analysts have shared they expect the gambling operators' revenue to be reduced by over 50% in 2020 and beyond.
Lengthy Covid-19 Shutdown Hit Retail Bookmakers Hard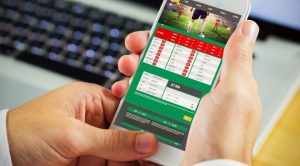 Operators of retail betting shops have said many of them could be closing down by the end of 2020, as they can currently depend only on a small part of their regular clientele. British bookmakers have already resumed operation following a lengthy shutdown but the number of customers visiting them remains quite low. Furthermore, the high operational expenses and intense competition in the sector have affected their profit margin and posed significant financial challenges.
The lengthy shutdown during the coronavirus pandemic has even affected some of the largest companies in the sports betting sector, such as Ladbrokes, Paddy Power and Boylesports, although these companies are known for running profitable online gambling businesses. Unfortunately for them, the land-based sports betting services of the companies have been facing the same problems as their smaller counterparts and are suffering considerable financial losses.
Of course, larger bookmakers have a diversified portfolio as an advantage to their smaller rivals and access to significant resources that are not available to smaller sports betting operators. However, it remains unknown whether such an advantage would be enough to keep them operational in the longer term.
On the other hand, retail bookmakers seem to be losing the battle with their online competitors, as an increasing number of punters have migrated to online gambling.
The coronavirus outbreak and the following shutdown has only made the situation worse, as land-based gambling hubs remained shut, with more people driven to online gambling hubs. Even after the recent opening of British retail betting shops, many customers remain reluctant to visit the outlets amid fears of infection and prefer to continue betting through online accounts. The trend, however, means that local bookmakers that are not present online would lose a considerable source of revenue.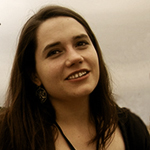 Olivia Cole has worked as a journalist for several years now. Over the last couple of years she has been engaged in writing about a number of industries and has developed an interest for the gambling market in the UK.